High Surf, Blizzard Watch and More as Cold Front Moves Through Hawaiʻi
When the weather outside is frightful ... stay indoors.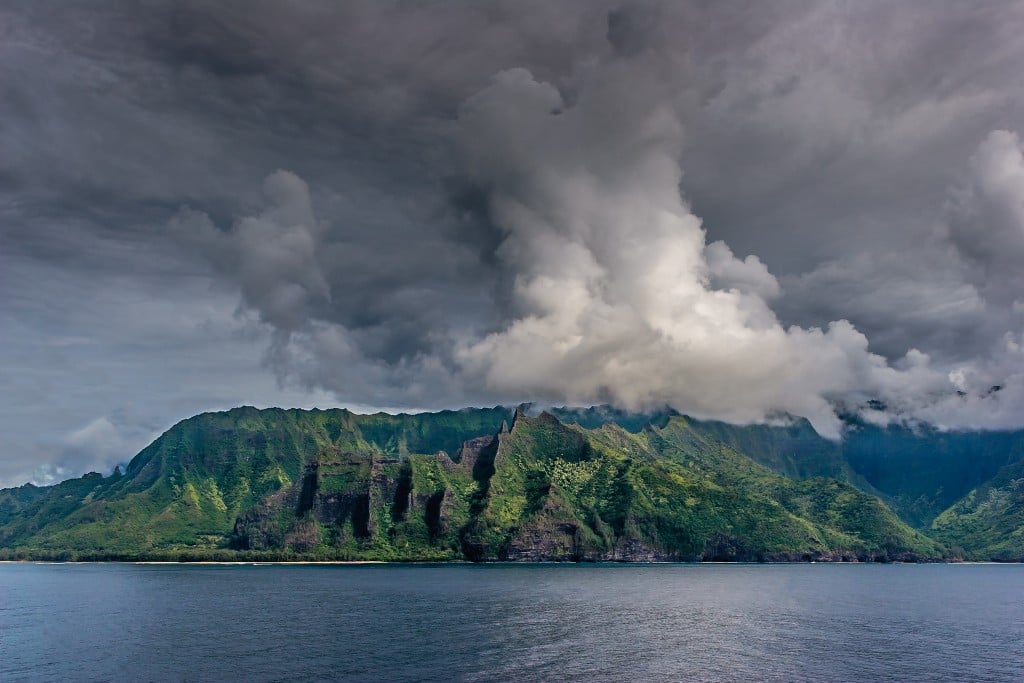 The weather is looking shifty—to say the least—this weekend and upcoming week as a cold front makes its way down the Hawaiian Island chain.
So what's in store for visitors and locals alike?
Well, those on Hawaiʻi Island will want to cancel their Mauna Loa or Mauna Kea summit plans as a blizzard warning—yes, we even get blizzards here in Hawaiʻi—will go into effect from 6 p.m. today to 6 a.m. Sunday. Snow is expected to rise up to twelve inches and a high-wind warning warns of southwest winds of 50 to 80 mph, with localized gusts over 100 mph, to be expected.
It's not just the Big Island that will be seeing turbulent weather, however. Forecasters expect heavy rainfall and possible thunderstorms to move through Hawaiʻi over the weekend, with all islands being under a flood watch until Monday afternoon. This means those planning to hike in the next few days may want to take a raincheck—literally—on that.
Oceangoers may also want to avoid the islands' northern facing shorelines for the next couple of days as wave heights are looking to reach 20 to 30 feet tomorrow and state officials are warning beachgoers that larger set waves may sweep across portions of beach that may seem initially safe.
Stay safe everybody.