Hikers Can Hit the Koko Crater Stairs Again
The popular East Honolulu trail reopened this week after being closed due to the COVID-19 pandemic.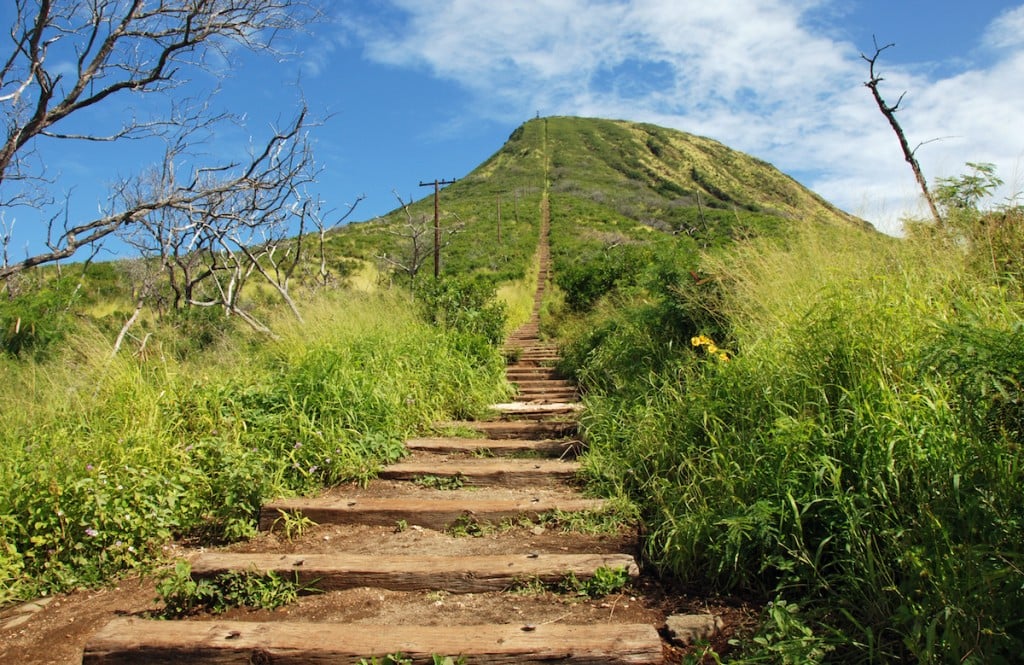 The Koko Crater Stairs in East Honolulu—really an old wooden tramway, remnants of an abandoned railroad track built by the U.S. Army in 1942—quietly reopened for hikers this week after access was halted by the city in March due to the COVID-19 outbreak.
"We are super excited that it's open and we hope everyone will show respect for the tramway," says Lena Haʻapala, social media director of the Kokonut Koalition, a nonprofit dedicated to preserving this trail and advocating for the long-term repair of the stairs.
View this post on Instagram
She says on the first day it reopened, hikers flocked to the trail, which snakes up a 1,208-foot-high volcanic tuff cone. Not many people were wearing masks, Haʻapala says, and she noticed a lot of trash along the trail. "It was super frustrating," she says.
As on all Hawaiʻi trails, hikers are required to maintain a distance of not less than 20 feet from each other and hike with only members of their own household.
The Koko Crater Tramway—often called the Stairmaster from Hell—leads to the Puʻu Mai summit of Kohelepelepe, offering one of the most panoramic views of East Honolulu.
SEE ALSO: