Hōkūleʻa Launches Its 4-Year Circumnavigation of the Pacific
Departing from Statter Harbor in Juneau, the Hōkūleʻa has officially begun its Moananuiākea voyage around the Pacific.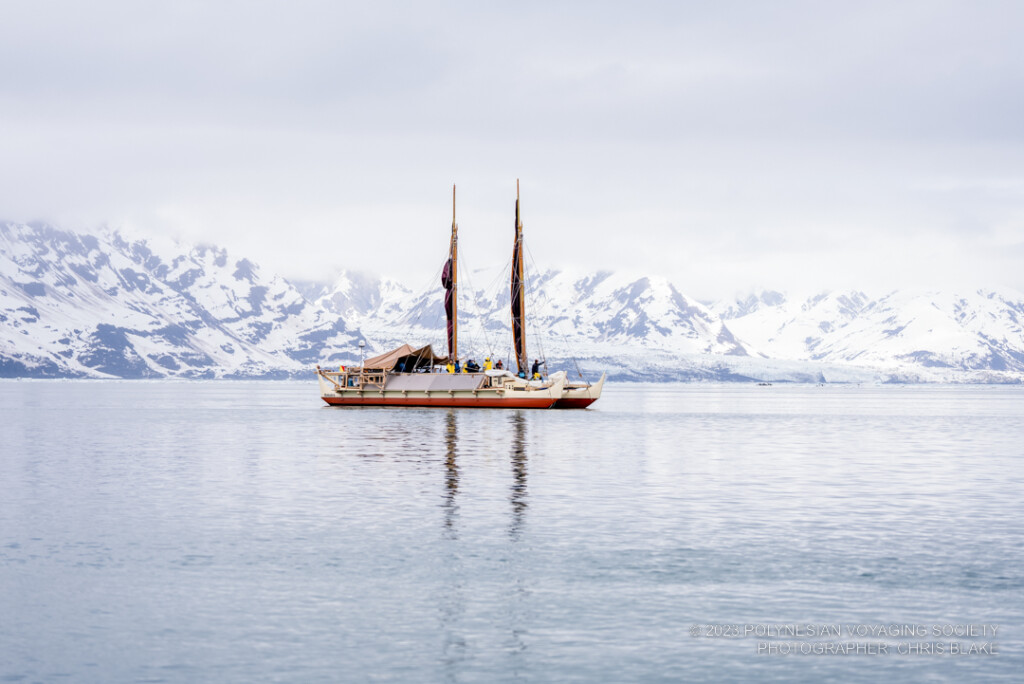 Sunday was a historic day for the Hōkūleʻa as it began its four-year journey around the Pacific.
The Hōkūleʻa—a performance-accurate waʻa kaulua, a Polynesian double-hulled voyaging canoe, operated and sailed using traditional Polynesian navigation techniques—left Statter Harbor in Juneau, Alaska, at 4:15 a.m. AKDT. And it will be on its journey through the Pacific Ocean for the next four years, visiting communities and sharing aspects of Polynesian culture with the world.
The canoe and crew received a grand blessing from the native Alaskan community prior to departure, originally set for Thursday, however wind and weather delayed the start of the Hōkūleʻa's journey until Sunday. The Hōkūleʻa has been docked at Statten Harbor since June 10, 2023, and had recently completed its Alaska Heritage Sail, which paid homage to Alaska Natives and the places that played a part in the 31-year history and relationship between Hawaiʻi's voyaging community and Alaska
The journey will be one of Hōkūleʻa's longest, and most dangerous. Fortunately, the crew of the Hōkūleʻa are all hand-selected by the Polynesian Voyaging Society and have been training their entire lives for this opportunity.
The Hōkūleʻa will be in Alaska until mid-July, where it's departure from Hydaburg, Alaska, will mark the beginning of its journey to British Columbia. Over the course of its four-year voyage, the Hōkūleʻa is estimated to travel over 47,000 miles before completing its circumnavigation.
For more information about the Hōkūleʻa and its journey around the Pacific, you can visit its website here.