Honolulu Taiko Drummer Kenny Endo Named 2022 United States Artist Fellow
Kenny Endo has been granted one of the sixty-three artist fellowships and a $50,000 award.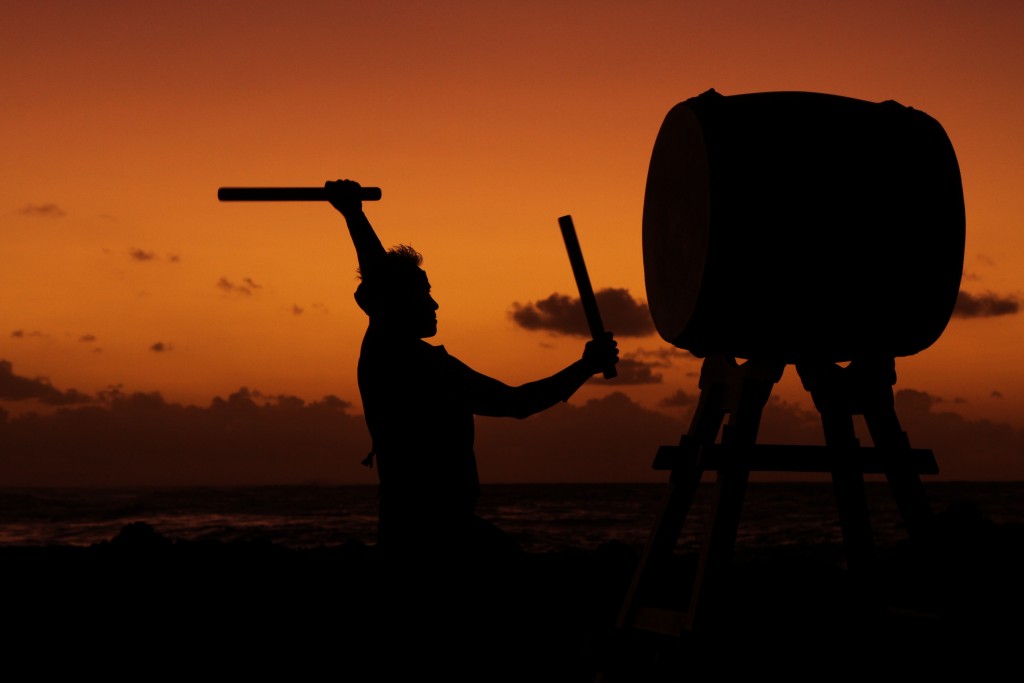 "The sound of the taiko drum, it almost goes beyond your ears and into your bones," says Kenny Endo, who was recently named a 2022 United States Artists Fellow. "You can feel it in your gut."
United States Artists Fellowships are given out for the following disciplines: architecture and design, craft, dance, film, media, music, theater and performance, traditional arts, visual arts and writing. Following a rigorous nomination and panel selection process, Endo—and 62 other artists across the states—have been awarded for their lifelong commitments to their creative disciplines and will receive a $50,000 reward.
"I'm really, really happy and very honored, and humbled because there are some really great people that they've awarded this to," says Endo, who with his wife Chizuko runs the Taiko Center of the Pacific on Oʻahu, which hosts classes and workshops for taiko drumming. (Endo also happens to be one of the leading artists in contemporary taiko and percussion.) When asked what he'll be putting his $50,000 towards, Endo said that aside from paying off loans and replenishing savings—much of which was used as COVID-19 put a halt to his in-person classes and teaching seminars—he'll also be using some of the funds for future performances, specifically a Mainland tour starting in mid-March.
While Endo does teach, he has also been a passionate performer of taiko for decades. Coming from a background in jazz and Latin-style drumming, Endo has been a vanguard—along with many other taiko performers in recent history—in merging the traditional style of Japanese drumming with contemporary music and instruments. "In a lot of our performances, we take a melody and improvise over it, kind of like jazz," says Endo. "It's an East meets West fusion type of music."
Growing up in Las Angeles, Endo was not exposed to a lot of Japanese culture in his early years, even though he came from a Japanese family which spoke Japanese within the household. "When I first heard taiko, I was a student at UC Santa Cruz and I heard the San Francisco taiko dojo and was shocked by the kind of impact it had on listeners," says Endo, "that really appealed to me, the sound of the drum." Already an experienced drummer, Endo had to make the decision on whether or not to move to New York and pursue a career in jazz drumming there, or move to Japan and study taiko in its home country. "I went to Japan in 1980, intending to stay for one year, and it ended up being ten years."
Now, Endo dreams of having his own taiko dojo, a place where he and his students can call home, and hopefully this grant can get him closer to that goal. Thanking his wife, Chizuko Endo—whom he calls the backbone of their school and organization—taiko drum maker Miyamoto Unosuke Shoten and his fellow taiko teachers and performers—Seiichi Tanaka, Daihachi Oguchi, Saburo Mochizuki, Bokusei Mochizuki and Kenjiro Maru—Endo remains humble even when asked why he believes he was chosen for the award.
"I've had the philosophy that there's always room the learn and room to improve. I've been playing for 47 years now, but I always feel like there's more I need to learn and more music I'd like to create," says Endo. "I have a natural curiosity about music and the arts, and I'm constantly striving to improve."
For more information on Kenny Endo, visit his website here. To learn more about the Taiko Center of the Pacific, visit its website here.