How the Kāhala Hotel & Resort Is Making Sure Your Hawaiʻi Hotel Check-In Process Is As Safe As Possible
With Hawaiʻi hotels opening their doors once more to trans-Pacific travelers, here's what to expect when checking in at a safety-first accommodation like The Kāhala Hotel & Resort.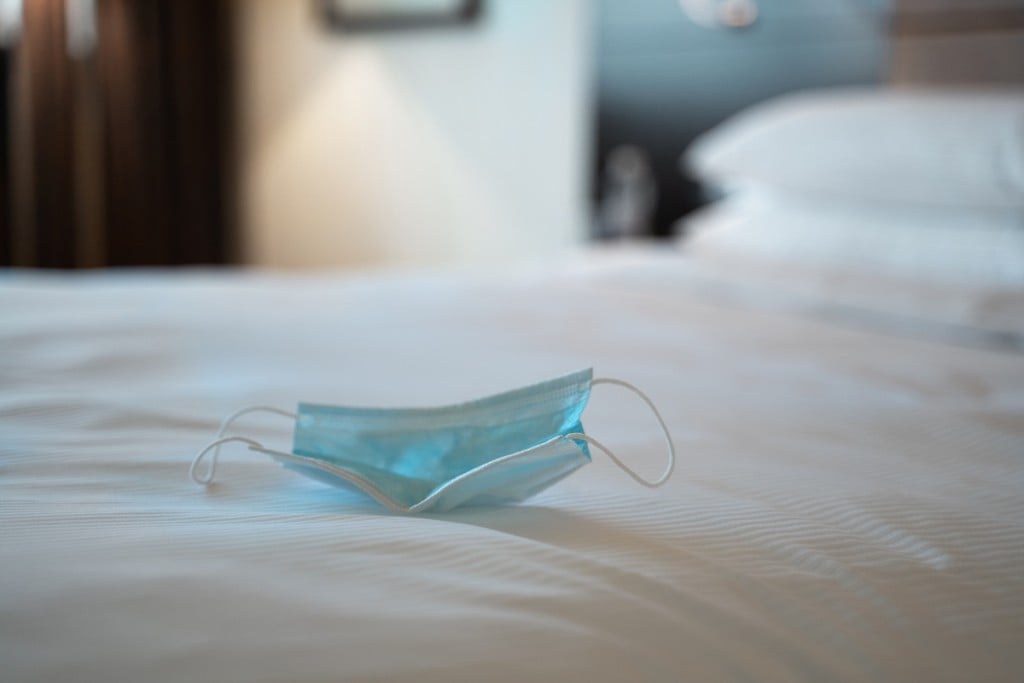 As the state began its first shutdown due to COVID-19 and the daily visitor count reached historic lows, most hotels across Hawaiʻi entered a long hibernation.
But some only closed temporarily. A prime example: The Kāhala Hotel & Resort, which shut its doors for only one month during the pandemic. That's how long it took hotel staff to figure out how to readily accept guests again while making sure employees feel safe. And after months of operation—it was open to local residents only—the establishment now provides a clear example of what a sanitary hotel check-in process should look like during the COVID-19 pandemic, one that hopefully will be seen and used by other hotels across the state.
The first thing guests will see as they enter The Kāhala Hotel & Resort's luxurious property is a smiling hotel staffer standing behind a plexiglass welcome counter. Bellman services are optional, and the hotel has gone to great lengths to make sure your luggage is COVID-safe upon arrival—that means luggage carts will be sanitized after every use and everyone who touches your luggage before it reaches your room will do so while using disposable gloves and masks. Wearing a mask and getting your temperature checked with a Centers for Disease Control and Prevention-approved digital thermometer is not optional, and those with temperatures higher than 100.4 degrees Fahrenheit will not be allowed into the hotel.
Safety is paramount with The Kāhala Hotel & Resort's valet services, too. Drivers will wear disposable gloves and face masks and will wipe down any high-touch points, such as door handles, steering wheels and stick shifts. Additionally, valets will use disposable plastic seat covers, stick shift covers and steering wheel covers while moving your car.
Provided you've cleared the temperature check at the first safety checkpoint, guests will be allowed into the hotel lobby to continue their check-in process. Front desk staff stand behind their usual counters, now equipped with plexiglass shields that are wiped down after every guest check-in. While this means it may take a little extra time to get your room key, the process will also provide you with ample opportunity to take advantage of one of the many—and I mean many—hand sanitizing stations in the lobby.
Once you make it to the counter, you'll be required to show proof of your negative COVID-19 test—if you're coming from out of state. No results, no room. If you can show that you have taken the test, but for some reason the results haven't reached you in time, you'll be placed in an area of the hotel used exclusively for those having to quarantine until they get their results back. Consisting of half of the hotel's second floor, there are only 14 rooms available for this purpose and all are subject to the hotel's rigorous cleaning procedures (more on that to come). Guests who do decide to check into one of these rooms while awaiting results will have to quarantine in their rooms and follow all the state's quarantine procedures. That means nobody leaves or enters the room.
If you have your negative COVID-19 test results ready to go, and have filled out the "Guest Declaration" form, which features a handful of screening questions, you will be given a newly made room key, which will be disposed of immediately after you check out. You can expect your long-awaited room to be thoroughly sanitized: All rooms are subjected to a day of intermittent ultraviolet decontamination—using UV lamps—before house cleaners are allowed to further sanitize the area, giving all rooms a total of two full days before new guests are given access. Amenities, such as bath salts, sanitary bags, shaving kits and extra towel sets are all prepared and sanitized beforehand, and guests will actually be given the choice of what they want in their rooms via email forms sent out after reservations are initially made.
Even getting to your room, via the elevator, has its own set of restrictions in place to ensure social distancing. Only one party or family is allowed to occupy the elevator at a time, and while traversing the hotel all guests must wear a mask. The mask-on rule also applies to those looking to lounge at the pool, unless you're actually in the water.
As Hawaiʻi begins to allow trans-Pacific visitors with negative COVID-19 tests to bypass the 14-day quarantine, every hotel opening up again to visitors will have to devise their own rules and regulations, following CDC guidelines.
To place a reservation at The Kāhala Hotel & Resort, visit its website or call (808) 369-9480.