How to Spend 24 Hours in Hilo, Hawaiʻi Island
Experience natural beauty and ʻono food on the east side of Hawaiʻi Island.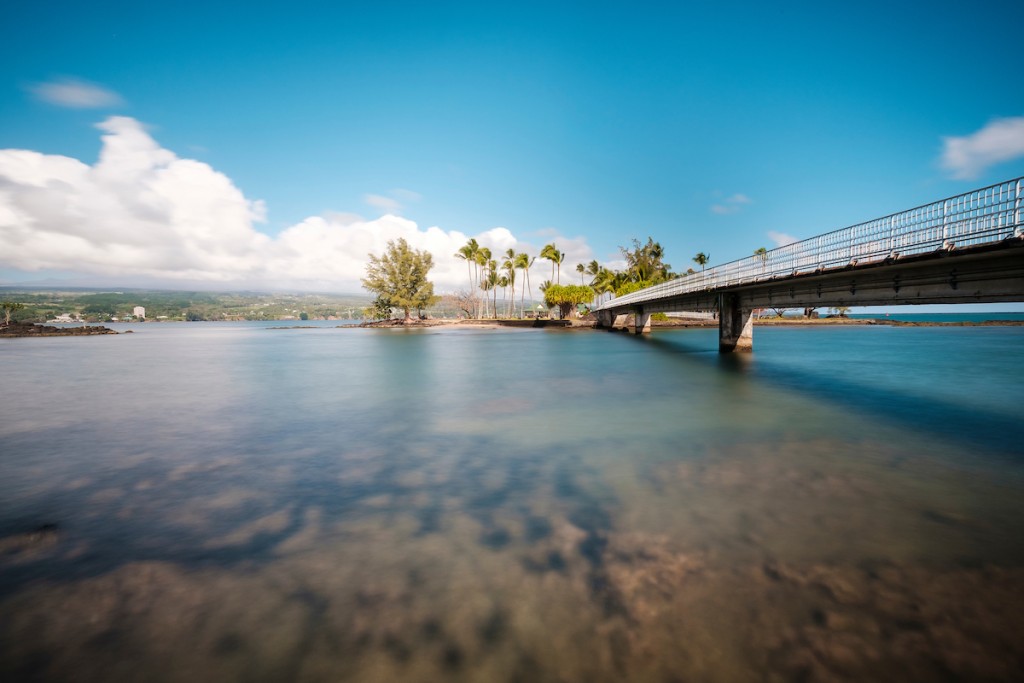 It seems like everything grows on Hawai'i Island, from coffee beans to sweet potatoes, and nowhere is that more apparent than in Hilo. Gorgeously lush, the town features a distinctly overgrown aesthetic with small businesses, shops and natural wonders around every corner. And even if you travel a few miles out of town, you'll find more than enough to do to fill a day's itinerary.
To make things easier, we've put together a 24 hours in Hilo guide for you to follow, since some of the best things on the Big Island are the easiest to miss.
(Scroll to the bottom to find the link to our digital issue, where you can download, print or save this itinerary to your smartphone.)
6 a.m.
Start your day early with a fresh cup of coffee and a hot breakfast sandwich from Just Cruisin' Coffee (justcruisincoffee.com). Located near downtown Hilo, it offers indoor and outdoor seating, as well as a convenient drive-thru service. Grab scones, muffins and an extra toasted bagel to fuel your hike.
7 a.m.
Head to the famous Hawai'i Volcanoes National Park (nps.gov) to hike the Crater Rim Trail, which crosses the edge of the Kīlauea summit caldera to Keanakāko'i Crater. On this tranquil hike, you'll see the aftermath of the 2018 summit collapse, a lush rainforest and steam vents. Bring water and food, be prepared for all types of weather, and stay on marked trails.
9:30 a.m.
Slow your roll with brunch at the award-winning Kīlauea Lodge Restaurant (kilauealodge.com). Located in Volcano Village, its menu boasts Hawai'i-grown ingredients. Indulge in French toast made with Punalu'u sweet bread and eggs Benedict with house-made hollandaise.
11:30 a.m.
Take a short climb to the top of Rainbow Falls, where you'll be immersed in the banyan trees and lush vegetation. On sunny days, rainbows appear in the mist of the waterfall. Truly magical.
1 p.m.
Go on a tropical journey at Hawai'i Tropical Bioreserve and Garden (htbg.com) located 7 miles north of Hilo. Over 2,000 plant species thrive in the 20-acre valley's fertile volcanic soil. Walk along nature trails through a tropical rainforest, pass flowing streams and gaze at beautiful waterfalls.
2:30 p.m.
Café 100 (cafe100.com) is the self-proclaimed home of the iconic loco moco. Try authentic local fare—besides the loco moco—like kālua cabbage and mixed plates with fried chicken, beef teriyaki and breaded shrimp.
3 p.m.
Spend your afternoon enjoying a sweet— and healthier—treat at Kula Shave Ice (kulashaveice.com). Located in historic downtown Hilo, this shave ice stand uses organic and fresh ingredients in their syrups instead of preservatives and added sugar.
4 p.m.
Relax at Lili'uokalani Park and Gardens on Banyan Drive. Named after Hawai'i's last reigning monarch, Queen Lili'uokalani, it's the largest authentic ornamental Japanese garden outside of Japan. This charming park features bridges over fishponds, pagodas and rock gardens.
6 p.m.
Finish your day with fantastic views and food at Hilo Bay Café (hilobaycafe.com), which serves locally inspired dishes, artisan sushi and refreshing cocktails, all with a beautiful view of Hilo Bay at sunset. It's the perfect way to end your adventure in Hilo.