How to Watch the Virtual 2021 Merrie Monarch Festival
What you need to know to watch the prestigious hula competition in Hilo from home.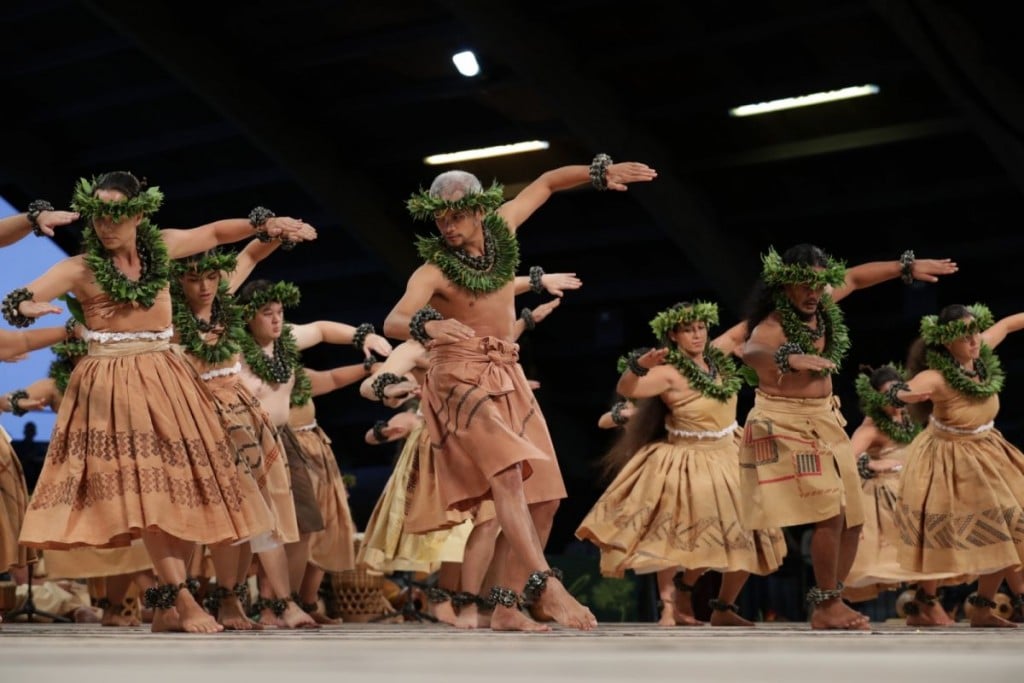 The Merrie Monarch Festival is back this year—and competition starts today in Hilo.
There is one change: It will be broadcasted on television—meaning no spectators—due to the COVID-19 pandemic. The performances and announcement of winners will be broadcast on July 1 to 3.
In 2020 festival president Luana Kawelu made the crucial decision to cancel the annual event due to the COVID-19 pandemic. It was announced in November 2020 that there will be no live audience for this year's festival. Instead, there will be a three-day television broadcast of the competition on Hawai'i News Now's KFVE.
All hula hālau (hula school) participants, festival staff and television production crew will undergo COVID tests, a five-day isolation period prior to entering the venue and daily screenings to monitor for symptoms.
Performances and judging will take place at the Edith Kanaka'ole Stadium from today (June 24) through June 26, then broadcasted on KFVE on July 1 (Miss Aloha Hula), July 2 (Hula Kahiko) and July 3 (Hula 'Auana). Winners will be announced on July 3.
This year's motto is, "E ola i ka hula," or "hula lives." A total of 15 hālau will be participating and will showcase eleven wahine (women) and eight kāne (men) performances, as well as seven Miss Aloha Hula entrants. (In 2019, there were 24 hula hālau that competed.)
Local station KFVE will post the festival on its website. If you'd like to watch on your television, for Spectrum and Hawaiian Telcom users it will be on channel 1006/6.
For more information, visit merriemonarch.com.