The Surprising Past of Pickled Mango in Hawaiʻi
Learn about how this popular local snack came to the Islands—and how it got its unique flavor.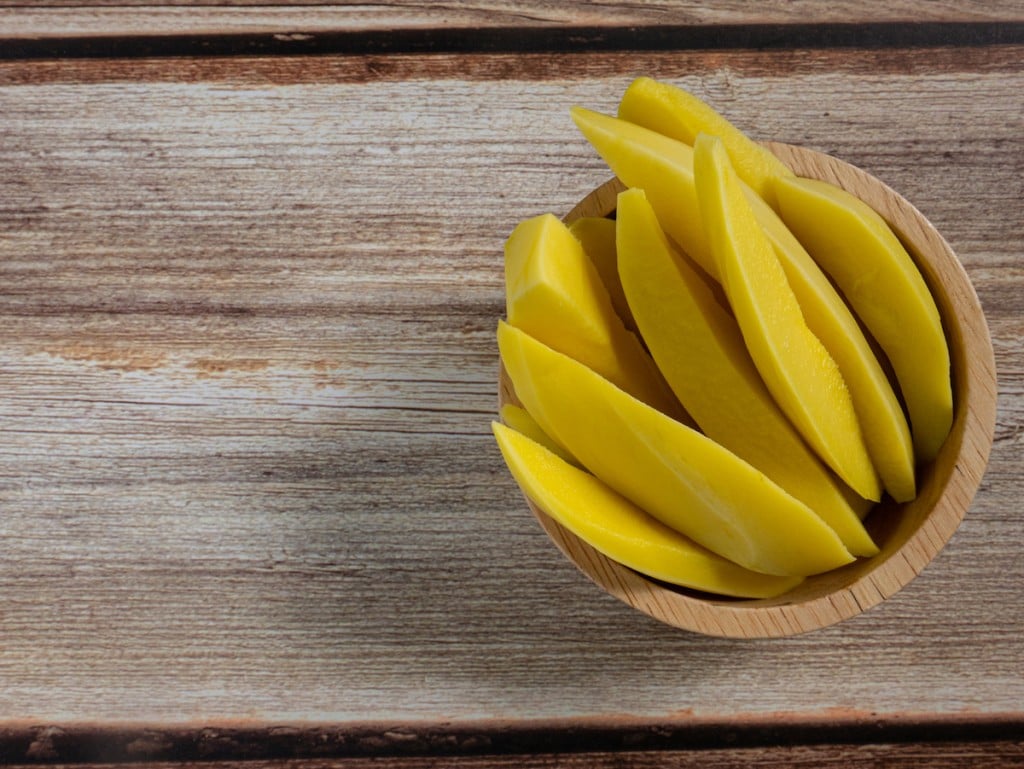 HONOLULU Magazine emerged from predecessor "Paradise of the Pacific," which began in 1888, fulfilling a commission by King Kalākaua. That makes this the oldest continuously published magazine west of the Mississippi with an enviable archive worth diving into each month. Here's a look back at May 2006.
Here in Hawai'i, peak mango season runs from May through September, and soon we'll be dipping our chopsticks into tubs of crunchy mango that's been pickling in tangy, sweet, mouth-puckering juice. (Our mouths are already watering.) Surprisingly, HONOLULU Magazine writes: "While we might think pickled mango is a uniquely Hawai'i treat, it's not. It is made in Australia, Thailand, Cambodia, Vietnam and no doubt other places where mangoes are thriving." That hit a sour note. We thought the crack-seed-shop staple we grew up with originated here. However, the article continues to say, "What makes pickled mango special in Hawai'i is the balance of vinegary tartness with the sweetness of sugar, the red food coloring used by some cooks, and perhaps, a little flavor kick from li hing mui, the five spice, sugar-and-salt-preserved plum."
Agreed. Would we trust a pickled mango without li hing mui? Probably not.
The article also states: "Saturating mangoes with an acid like vinegar is an age-old method of food preservation used throughout the world. … According to Harvard University Press, an 1806 dictionary gives instructions on mango pickling." And the Mason jar wasn't even invented until the late 1850s. Go ahead, look it up.
So, we didn't pickle a mango first, but the sweet-and-sour brine is all our own. And, during the fruit's off season, some local shops have smartly subbed in other tropical fruits. Tamura's offers a chayote squash, which has a similar body to mango and stays crisp while soaking in tons of flavor. Fort Ruger Market offers a crispy pickled green papaya—in red brine. When we tried it, we loved it like a mango and our taste buds did a li'l tango.
This story was originally published in our sister publication, HONOLULU Magazine.