ʻĪao Valley State Monument Will Be Closed at the Start of August
The state park will be closed for the final phase of a slope stabilization project and parking lot repairs, which are expected to be completed in January 2023.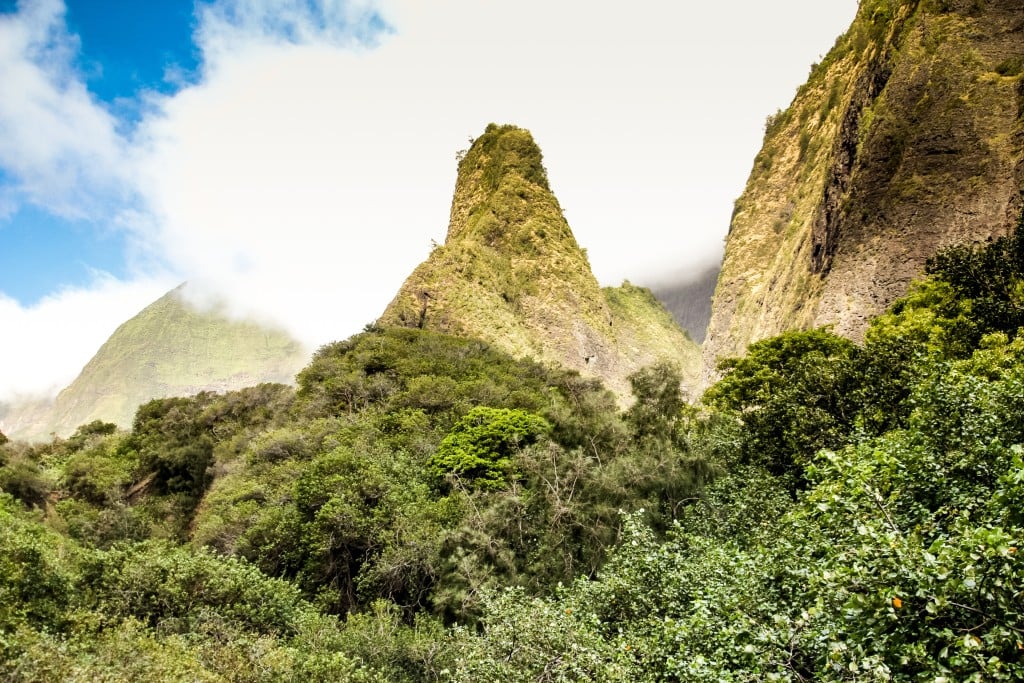 Hawaiʻi's Department of Land and Natural Resources announced ʻĪao Valley State Monument on the island of Maui will be closed beginning Aug. 1, 2022. The park is expected to remain closed until Jan. 15, 2023, for the final phase of a slope stabilization project and parking lot improvements.
This comes on the heels of another closure—the back road from ʻUlupalakua to Hāna—this summer—the peak of travel to the Valley Isle.
Earlier this month the Kukuiʻula Bridge at Mile Marker 39.5 on Hāna Highway—the so-called "back road" to Hāna—was closed after stormwater runoff damaged the foundation of an abutment holding up the bridge. The county deemed it unsafe for vehicle traffic. Bridge repairs are expected to take at least two months.
The closure of ʻĪao Valley State Monument is particularly problematic for visitors to Maui; this is one of the island's most popular attractions.
Nestled in Maui's emerald, green mountains, the valley is most known for Kūkaemoku, a 1,200-foot rock formation. Also referred to as ʻĪao Needle, the legendary landmark overlooks ʻĪao Stream, which runs through the lush valley.  
While ʻĪao Valley is serene tropical pocket on the Valley Isle, it's a significant site in Hawaiian history. Here, King Kamehameha I clashed with the army of Maui in the ferocious Battle of Kepaniwai in 1790. Kamehameha defeated Maui's forces, which was a turning point in his quest to unify the Islands.  
Along the park's 0.6-mile path, there are educational signs about the battle as well as information on the endemic flora in the valley. The peaceful park is popular among residents and visitors. 
Although ʻĪao Valley State Monument will be closed, visitors can still explore the charming town of Wailuku in central Maui. The town is deeply tied to the valley and much of its history can be learned by wandering Wailuku's Market Street and talking-story with local business owners. 
For more information about the park closure, visit the DLNR's website.