ʻIolani Palace Reopens on June 19
After months of closure, the iconic landmark in Honolulu will reopen with new rules and modified hours.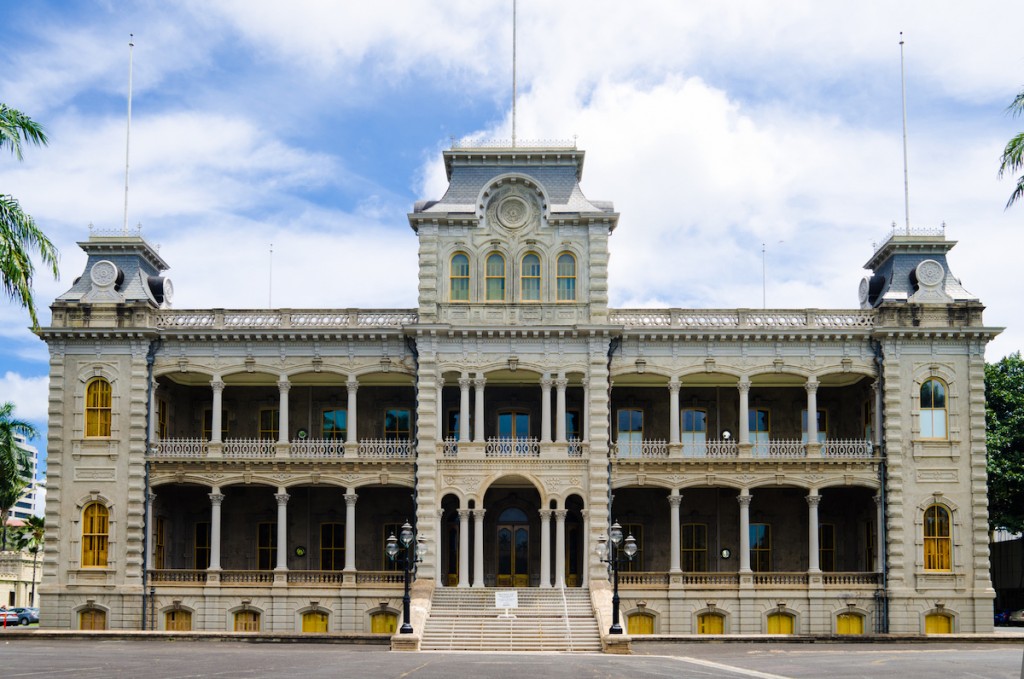 Like most visitor attractions in Hawaiʻi, ʻIolani Palace closed in March due to the spread of COVID-19.
But the iconic landmark in Honolulu is planning to reopen on Friday, June 19, albeit with new regulations (face mask requirements, temperature checks) and adjusted hours.
"While we are eager to say 'e komo mai' once again, the health and well-being of our visitors, volunteers and staff is our top priority and we are taking a phased approach to our reopening," said Paula Akana, executive director of The Friends of ʻIolani Palace. "Although we have modified our tours to ensure we follow social distancing measures, we will continue to provide a memorable experience for our guests. We invite our kamaʻāina to come rediscover an important chapter of Hawaiʻi's history and to learn more about the Hawaiian Kingdom, the monarchs who ruled from ʻIolani Palace, and the events that shaped today's Hawaiʻi."
During the first phase of reopening, self-guided audio tours will be available from 9 a.m. to 2 p.m. on Fridays and Saturdays only. Additional days may be added later.
Like restaurants, retailers and other businesses in the Islands, ʻIolani Palace has implemented new rules to minimize the spread of the coronavirus:
Tours must be booked in advance online or over the phone.
Temperature checks will be conducted on all guests prior to picking up tickets at the barracks.
Face coverings are required throughout the palace.
There are automated hand sanitizers installed at all entry points for guests to use.
Tour group sizes have been reduced and there's a limit on the number of guests who can be in the palace, shop or basement galleries at any one time.
There will be social distancing markers throughout the palace and directional arrows to allow for proper flow.
High-tough and high-traffic areas—door handles, hand railings, chair, restrooms—will be cleaned more frequently.
ʻIolani Palace is the only official residence of royalty in the U.S. King Kalākaua was the first reigning monarch to travel around the world and built ʻIolani Palace in 1882 to enhance the prestige of Hawaiʻi overseas and to mark Hawaiʻi's status as a modern nation.
For more information, call ʻIolani Palace at (808) 522-0822 or visit iolanipalace.org.