It's Already Snowing in Hawaiʻi
While the summits of Mauna Kea and Mauna Loa were capped with snow, the rest of the state enjoyed beach-day weather.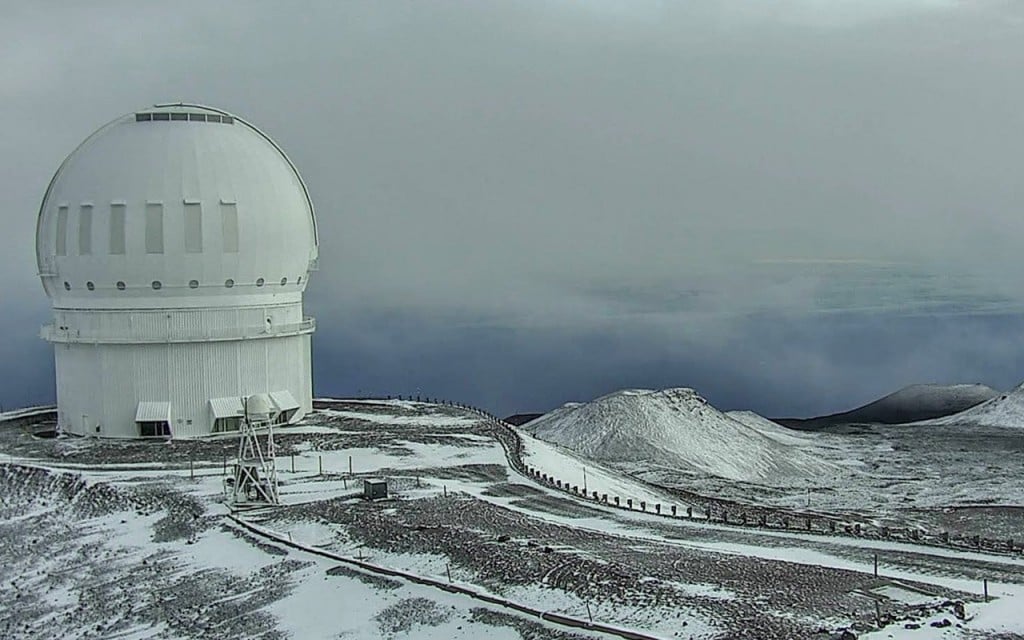 In Hawaiʻi, it's already starting to feel like winter.
According to the folks who work at the Canada-France-Hawaiʻi Telescope, situated atop Mauna Kea on Hawaiʻi Island, the summit has been getting dustings of snow for weeks. (Nearby Mauna Loa also got a light snowcap on Sunday.)
Cold temperatures combined with some moisture gave the state's two tallest mountains a dusting of snow visible by the telescope's webcam.
While we enjoyed 82-degree weather in Honolulu on Sunday, it was colder on Mauna Kea (28 degrees) than in Aspen, Colorado or Casper, Wyoming.
These are images from the 3.6-meter optical/infrared telescope over the weekend.
It's not uncommon for Mauna Kea to see snow in late November, with Mauna Kea's snowiest season ranging from December into February. While much of the snow has melted during the day, it's possible to see a snow-covered Mauna Kea via the Canada-France-Hawaiʻi Telescope's live webcam, which also archives and puts together a timelapse for each day recorded.