It's Lahaina Noon in Honolulu tomorrow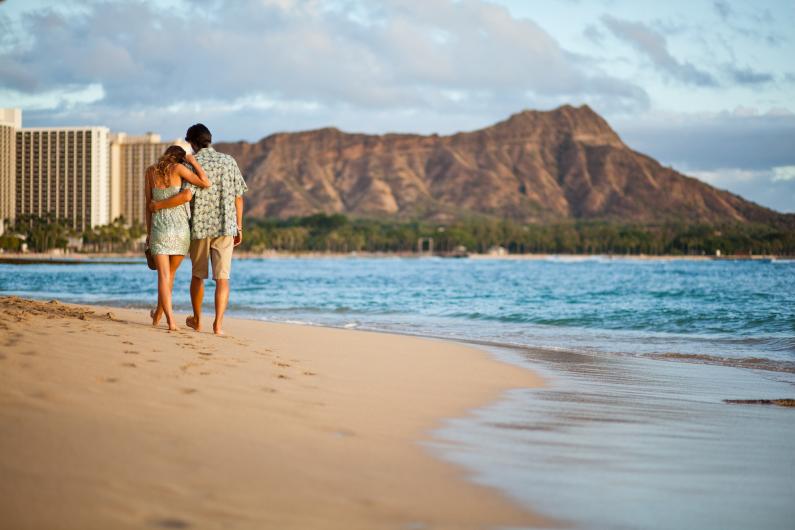 If you're outside in Honolulu tomorrow (May 26) and you happen to look down at exactly 12:28 p.m., you may notice your shadow is missing.
That's because tomorrow is Honolulu's Lahaina Noon—Hawaii's version of summer solstice—and one of just two days each year the sun is exactly overhead in the sky. Be sure to slather on the sunscreen because Lahaina Noon can be a scorcher!
Though your shadow may shrink at noon during some times of the year in other parts of the world, the area between the Tropic of Cancer and the Tropic of Capricorn is the only region to experience the sun at its true zenith in relation to the ground. Since Hawaii is the only U.S. state in the tropics, it's also the only one to experience this solar phenomenon. Even the closest of the Northwest Hawaiian Islands, Necker Island—some 200 miles north of Kauai—is eight miles north of the Tropic of Cancer and so won't experience Lahaina Noon.
Different points throughout the Island chain experience this phenomenon at different times. In fact, even Kaneohe and the North Shore of Oahu will experience Lahaina Noon a day later than Honolulu (on May 27 this year). Because of Earth's axis and rotation in relation to the sun, points south of Honolulu such as Molokai, Lanai, Maui and Hawaii Island have already experienced their first Lahaina Noon this year. Kauai, north of Oahu, will experience its first Lahaina Noon this year on Sun., May 31 at 12:35 p.m.
The name Lahaina Noon is only used in Hawaii and derived from the Hawaiian words la haina (cruel sun). It was coined in a 1990 contest at the Bernice Pauahi Bishop Museum in Honolulu and refers to the sun's intensity when it is at its highest point in the sky.
Though its not known if early Hawaiians knew about this twice yearly event, we do know that they considered the highpoint of the sun any day of the year to carry great mana (spiritual power), and occasionally refered to noontime as kau ka la ika lolo (the sun rests on the brains).