It's Snowing in Hawaii (Again!)
While Oahu, Kauai and Maui were getting thunderstorms and heavy rains, Hawaii Island's Mauna Kea got a sprinkle of snow.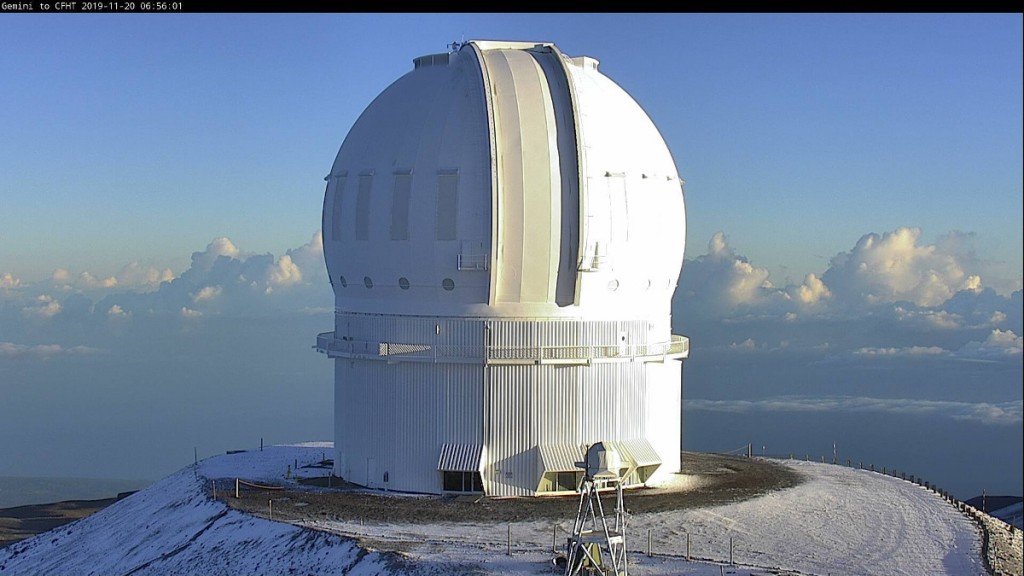 The weather here in Hawaii has been all over the place recently. Heavy showers, thunderstorms and now—snow!
Mauna Kea was graced with a brief snowfall last night as much of the state was experiencing heavy rainfalls and, in some areas, even hail. It's not uncommon for Mauna Kea to see snow in late November, with Mauna Kea's snowiest season ranging from December into February.
With an elevation greater than 13,000 feet, snowfall on Mauna Kea isn't rare, but the sight of Mauna Kea's highest peaks covered in a white powder is an incredible view to behold. While much of the snow has melted during the day, it's possible to see a snow-covered Mauna Kea via the Canada-France-Hawaii Telescope's live webcam, which also archives and puts together a timelapse for each day recorded.