Join the Kona Historical Society's New Virtual Program
"From the Collection" highlights the Kona Historical Society's archives, historic sites and people in monthly digital seminars.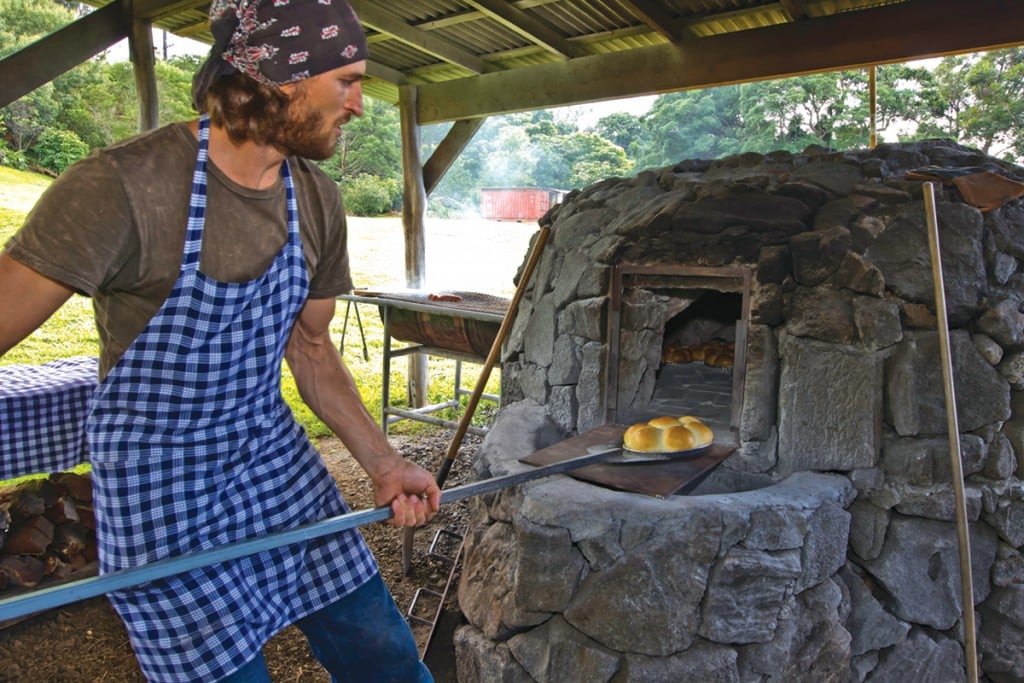 Through these uncertain times, the Kona Historical Society continues to persevere.
Known for its Portuguese sweet bread baking workshops, the Kona Historical Society's mission is to preserve and shares the unique history of the Kona districts—located on Hawaiʻi Island—and no pandemic or COVID-19 will put a stop to that. In response to the social distancing guidelines and laws put in place to combat COVID-19, the community-based nonprofit has launched several digital programs, from virtual classrooms with Kona author and historian Maile Melrose to keiki-friendly storytime sessions. And now, the Kona Historical Society will be putting on display its archives, historical sites, people and places in monthly showcases called "From the Collection."
SEE ALSO: Bake Portuguese Sweet Bread in a Stone Forno at the Kona Historical Society
"Our collections have always been at the center of our mission at the Kona Historical Society. They are where our stories are kept, and there are thousands of them to tell. Our collections come directly from our community, collected thoughtfully over time by the Kona Historical Society. Within our walls, we get the honor of caring for and sharing these stories that are found nowhere else," says public programs manager Audrey Blair. "During our closure to the public, we have found more time to complete collections-based projects and wanted to find a way to share our work virtually. This is how the From the Collection series was born."
The first installment of From the Collection, "Bread, Baking, and 'Kneading' a Community," will be live-streamed at 1 p.m. HST on Sept. 30.
"Normally, we bake traditional sweet bread each Thursday to share the story of the Portuguese in Kona," Blair says. "The first From the Collection program will be quite different from that experience."
This time around, those tuning in to the livestream will be introduced to Hawaiʻi Island bakers and bakeries, past and present, who will share their stories and inspirations for pursuing their doughy craft.
The sessions will last approximately 30 minutes, and viewers are encouraged to chime in to ask questions and leave comments. The livestream can be found on the Kona Historical Society's Facebook page as well as Zoom; however, Zoom participants will need to register here before being able to watch. While times are tough for everyone, the Kona Historical Society does operate as a nonprofit and donations go to supporting virtual programs like this as well as the organization as a whole.
For more information, call (808) 323-3222 or visit konahistorical.org.