Kauaʻi Will Reopen Beaches Starting May 15
The reopening is part of a two-week pilot program that will allow people to use the beach under certain restrictions.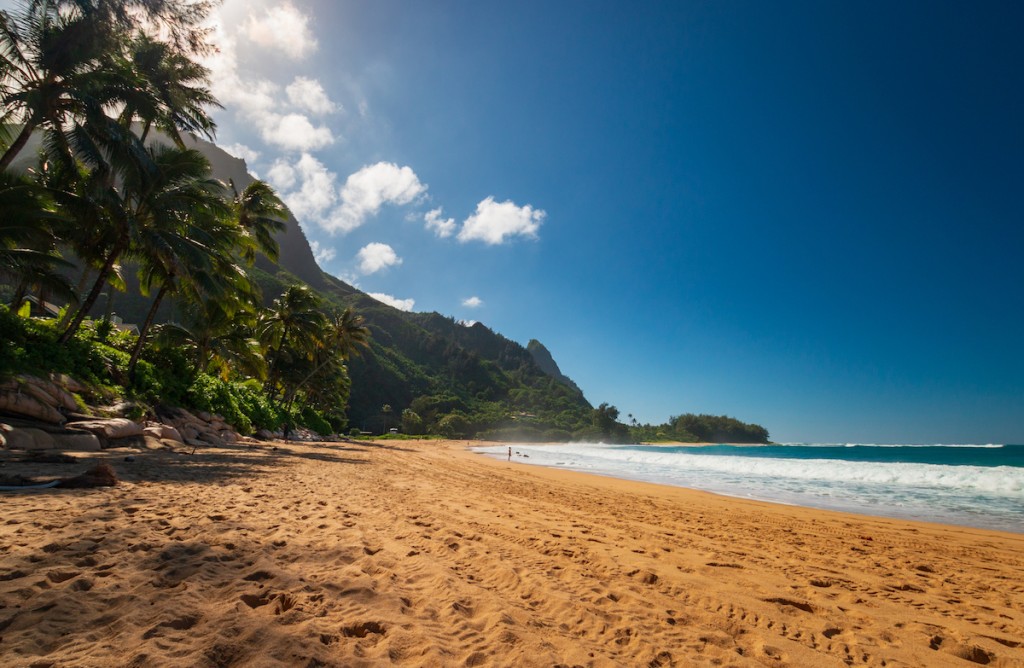 Kauaʻi will be the first island to reopen its beaches to more than just exercise.
Starting Friday, May 15, Kauaʻi's beaches will reopen as part of a two-week pilot program that allows Kauaʻi residents to use the beach to sunbathe and lounge under certain restrictions to minimze the spread of COVID-19.
The following limitations apply:
All groups should be part of the same household, and should not exceed 10 people;
Any and all persons on the beach who are not part of the same household shall comply with social distancing requirements, with the exception of caregivers escorting a dependent;
Beaches or sand area may only be used a half hour before sunrise to a half hour after sunset, unless a person is engaged in shoreline fishing or permitted outdoor exercise; and
All other restrictions found in the Governor's Safer at Home order must be followed, such as quarantine restrictions
The two-week program starts on May 15 and run until May 29.
"The intent is to monitor our ability to open our beaches while following [Centers for Disease Control and Prevention] and to maintain social distancing with people who are not in our same household," said Kauaʻi Mayor Derek Kawakami in a video update yesterday. He also discouraged potlucks and barbecues at the beach.
"We … understand that our residents rely on the beach as their outlet," he said in his address, calling this polite program a way to "strike a balance." "The ocean is my sanctuary, and we've heard from so many of you who feel the same way."
Kawakami also signed an emergency rule to extend a mandatory 14-day self-quarantine for incoming passengers through June.
As of yesterday, Kauaʻi had no confirmed active cases on the island. Its cumulative total number of confirmed COVID-19 cases remains at 21—and all 21 have now recovered or left the island.
"We have taken temporary control over the coronavirus with our aggressive restrictions, and we feel we can begin to ease them in a responsible manner," Kawakami said in a statement. "That said, the risk of the virus returning is most clearly associated with incoming travelers, whether residents or visitors, so we feel it is necessary to extend the mandatory quarantine."
For more information about Kauaʻi's COVID-19 response, click here.
SEE ALSO: