Koko Crater Summit on Oʻahu Closed for Repair Work for Three Weeks
But the trail to the top will be open on weekends.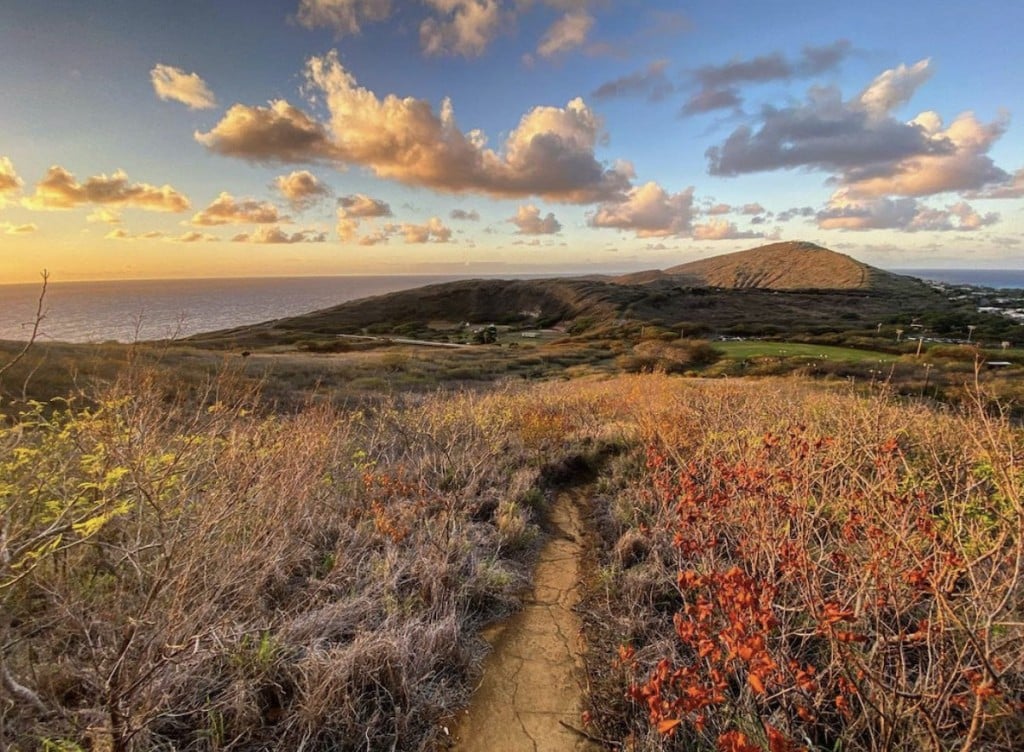 Starting on Monday, March 29, Koko Crater hike in East Oʻahu will be closed on weekdays as the city removes debris and installs safety signs along the popular trail.
That means the hike up the tramway—remnants of an abandoned railroad track built by the U.S. Army in 1942—will be closed to hikers on weekdays through early April. The summit of Kohelepelepe, where the platform is, will be closed for the entire three weeks (meaning even on weekends, when the hike is open to the public).
Nearby Koko Head District Park—where most hikers park—and Koko Head Shooting Complex will be closed on April 5, 13 and 14 (tentatively), due to helicopter work.
This project is a result of a partnership between the city and Kokonut Koalition, a volunteer group dedicated to protecting and preserving the Koko Crater stairs. The goal is to repair and restore the tramway and platform and come up with a long-term solution for future maintenance and management of the area.
So what will happen during the next three weeks?
Crews will remove debris from tunnels and shafts; seal shafts, vents and tunnels; and install signs at the summit, steel platform and tramway trestle to warn users of conditions.
The removal and replacement of the steel platform at the summit of the extinct tuff cone is scheduled at least a year from now. (Initially, the city was planning to remove the platform entirely.)
View this post on Instagram

The Koko Crater Tramway—often called the Stairmaster from Hell—leads to the Puʻu Mai summit of Kohelepelepe, offering one of the most panoramic views of East Honolulu. It was built in 1942 as part of a radar station on the summit; the tramway trundled cargo and people up during World War II. The Air Force deactivated the station in 1947, but tramway became a popular trek for hikers. In 1966, the structures were turned over to the city.
Heavy use—an estimated 300,000 people hiked here in 2019—and decades of weather have take a toll on the 1,048 wooden ties. The volunteer-run Kokonut Koalition, which formed in 2018 and is largely funded by donations, runs work days to repair the tracks.