Lahaina on Maui: 'It's All Gone'
More than 50 people are confirmed dead and thousands of homes and buildings destroyed after wildfires ripped through Maui this week.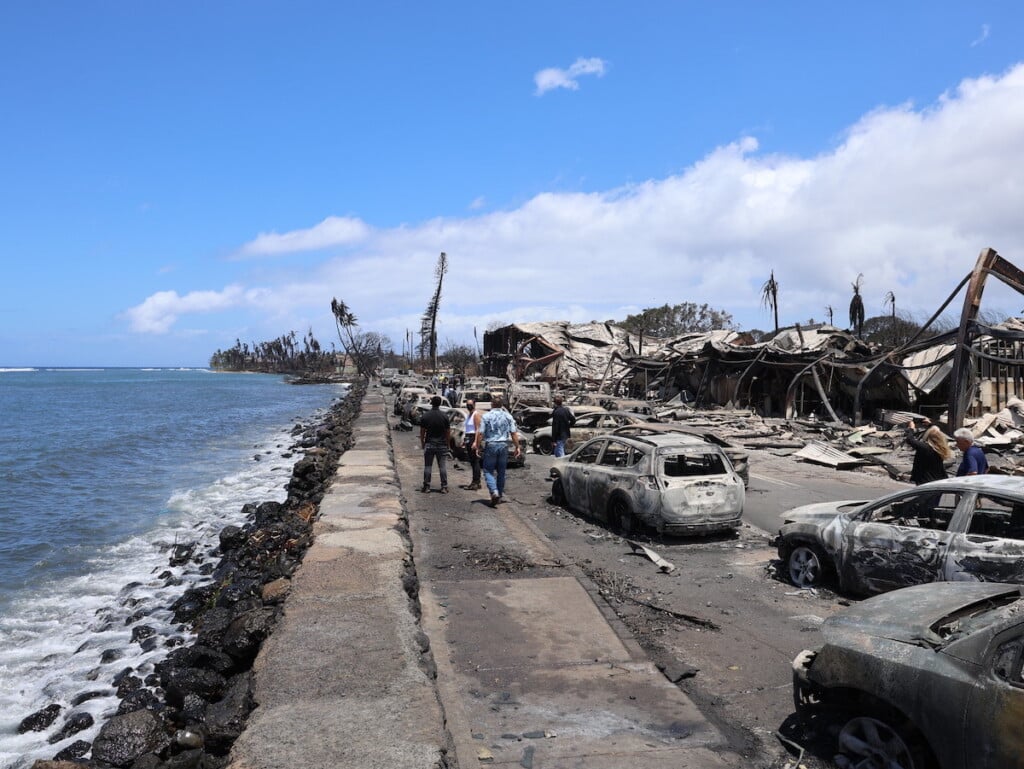 Maui County officials confirmed 55 deaths so far from the catastrophic Lāhainā wildfire, that number expected to rise in the coming days as search-and-rescue efforts continue.
"It's a heartbreaking day," said Hawaiʻi Gov. Josh Green, in a news conference yesterday. "Without a doubt, what we saw is catastrophic."
Added Maui Police Chief John Pelletier about Lāhainā: "…it's gone, it's all gone."
Officials, including Green and U.S. Sen. Brian Schatz, toured the devastation in Lāhainā this week. The destruction is unimaginable.
"When you see the full extent of the destruction in Lāhainā, it will shock you," Green says. "It does appear like a bomb and fire went off, if I may. And all of the buildings virtually are gonna have to be rebuilt. It will be a new Lāhainā that Maui builds in its own image, with its own values."
President Biden issued a national disaster declaration for what is now one of the deadliest disasters in Hawaiʻi history and the deadliest U.S. wildfire in years.
The Hawai'i Tourism Authority said that 14,000 people were moved off Maui on Wednesday, with another 14,500 expected to be evacuated Thursday. About 1,350 people spent the night in Maui's emergency shelters.
"Right now we have a scar on the face of Maui that will be here for a very long time," Pelletier said. "We know that scars heal in time but they always remain."
The wildfires in West Maui are still not fully contained on Friday morning. Many historic sites in Lāhainā, once the seat of power for the Hawaiian kingdom and home to King Kamehameha's palace, are gone, including Waiʻolu Church and the Baldwin Home Museum.
Check Maui County's website for updates.