Love Hawai'i? Then You'll Love These 6 Books by Local Authors
Local authors give us new perspectives on Hawai'i's final queen, one of Hawai'i's most notorious crimes, life for Japanese Americans in World War II and more.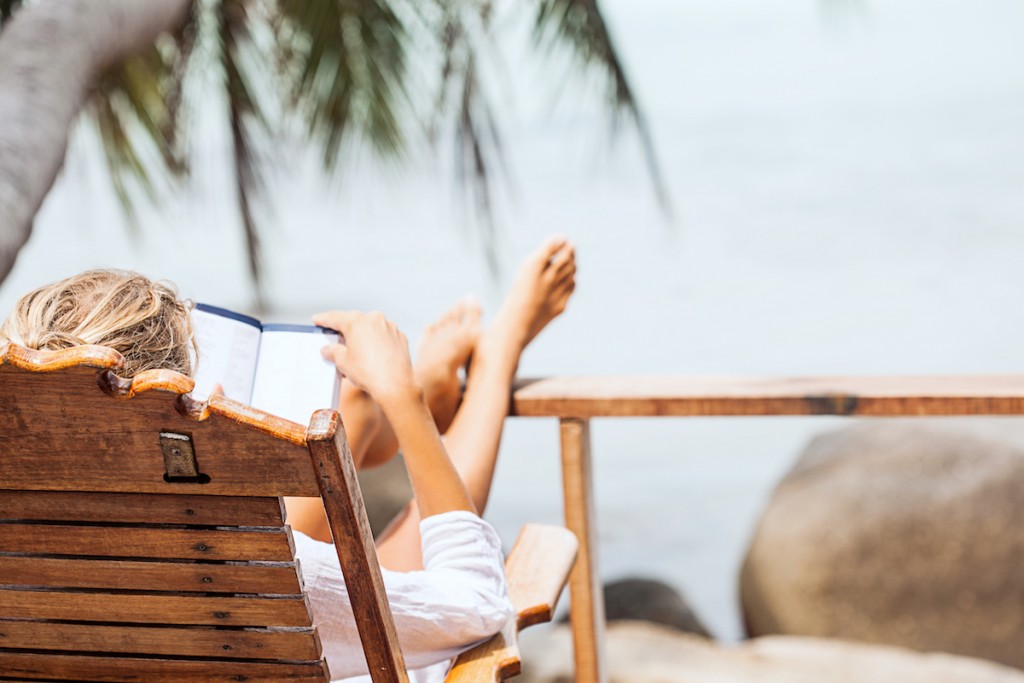 The Diaries of Queen Lili'uokalani of Hawai'i, 1885–1900
Edited and Annotated by David Forbes
Reading a personal journal feels compelling yet illicit. In this case, the diarist is one of the most revered leaders in Island history, Queen Lili'uokalani, writing about turbulent times. Historian David Forbes edited and annotated the queen's personal diaries, published for the first time by Hui Hānai, a private nonprofit organization established to help the Lili'uokalani Trust perpetuate the queen's legacy.
But this is no vanity piece dodging tough issues. After the overthrow, while imprisoned she wrote in July 1895 to her niece, Princess Ka'iulani: "There is no knowing how this unhappy state of affairs will end. I don't think they know themselves. I hear so little what is going on outside and very seldom see the papers, but nevertheless days go by very quickly and I manage to keep in good spirits."
The book also offers a fascinating look into her everyday life. The historic context is reason enough to tackle this imposing 2-inch thick, 3.5-pound volume. But Forbes' careful work also offers a window into a multifaceted life.—RD
$40, Distributed by  University of Hawai'i Press, uhpress.hawaii.edu
Pipe Dreams: The Dark Secret Behind Hawai'i's Most Notorious Crime
By John Madinger
Longtime Honolulu-based narcotics agent John Madinger has penned an unexpected novel that includes a new take on the infamous Massie case. Not to worry, the Punahou School alum isn't making up new evidence.
Without giving away too much, Madinger's novel toggles between a fictional investigation of opium dens and the real-life details of the Massie case and murder of Joseph Kahahawai. He writes cleanly and sets the scene with an eye for local detail, offering some engaging time travel adjacent to the familiar but still shocking story. Even though Madinger wrote the textbook on money laundering (which is still used to train federal investigators), he keeps this story informed and lively.
He got the idea for this book from another retired narcotics investigator, Billy Wells, who worked the actual case and passed on some of the evidence to Madinger, allowing him to weave some never-before-revealed details into the novel. Madinger's insider knowledge of investigations adds intrigue while avoiding genre clichés.—RD
Released September 2020, $19.95, Watermark Publishing, bookshawaii.net
A Question of Loyalty
By Mike Malaghan
Being Japanese in America during World War II was inherently dramatic: dealing with a community split in loyalty; facing new racism under the guise of nationalism; families imprisoned as their sons fought for a suspicious government. Mike Malaghan tackles all of this through the stories of the Takayama family, led by Haru and Kenji, the central characters of Malaghan's first novel, Picture Bride.
The book begins on Dec. 7, 1941, in Honolulu and follows the fictional four young men and two young women through military training and internment camps on the Mainland, love and home life in a restricted Honolulu. Combining the experiences of hundreds of Japanese Americans into a single family is a little unwieldy (one son joins the 100th Battalion, another the 442nd Infantry, a third fights for the Japanese while a sister is trapped in Japan working for the government) and, as a result, some emotional arcs fall flat.
Still, Malaghan's characters are likeable and his book well-researched, weaving a personal voice into many aspects of a key moment in Hawai'i and world history.—CY
$19.95, Legacy Isle Publishing, bookshawaii.net
Miss Aluminum: A Memoir
By Susanna Moore
Ever met a mystery woman? Among Hawai'i writers, our intriguer has been Susanna Moore. After lyric novels and memoirs of a haunted childhood among the old Kāhala elite, her books swerved into sexual adventurism before exploring the unappreciated feminism of Ka'ahumanu. Now she's handed us a skeleton key to her life—and it's the book we've all been waiting for. It's got Jack Nicholson, Henry Kaiser (hence the title), Marlon Brando, Joan Didion and Moore herself, exposed and adrift like a waif out of a Quentin Tarantino movie. Blow your book club away.—DW
Released April 14, $27, Farrar, Straus and Giroux, us.macmillan.com
Wave Woman: The Life and Struggles of a Surfing Pioneer
By Vicky Heldreich Durand
A force of nature, the heroine of "Wave Woman" wrests her life away from 1950s Salt Lake City to Santa Monica to Waikīkī, refusing to allow an ineffectual husband to stunt her life. There Betty Pembroke Heldreich and her daughter, Vicky, 14, learn to surf at the same time. By 1957 Mom is off to Lima, Peru, as part of the first Hawai'i surf team, while Vicky is winning the Mākaha International Surfing Contest. What a life, what a book, as beautiful as its era, fierce in its depiction of a woman reborn in the ocean.—DW
Released April 7, Sparkpress, wavewomanbook.com
Sharks in the Time of Saviors
By Kawai Strong Washburn
The night Noa is conceived in the back seat of a rusted pickup truck in Waipi'o Valley, his kānaka maoli plantation-bound parents see night marchers. Saved from drowning by sharks, baby Noa becomes a teenage healer in hardscrabble Honolulu. Washburn's novel starts as a series of arias by his mother, siblings and others—testimony like the Gospels (albeit ones with under-the-covers fut contests), but settles into a rare portrayal of blue-collar life—neither sentimental nor pidgin-cute, rude by design, not from lack of sophistication.—DW
$32.95, Farrar, Straus and Giroux, kawaistrongwashburn.com