Lynne Wooddell Likes a Good Challenge
Good thing—because her job is to raise the funds necessary to make a vision a reality.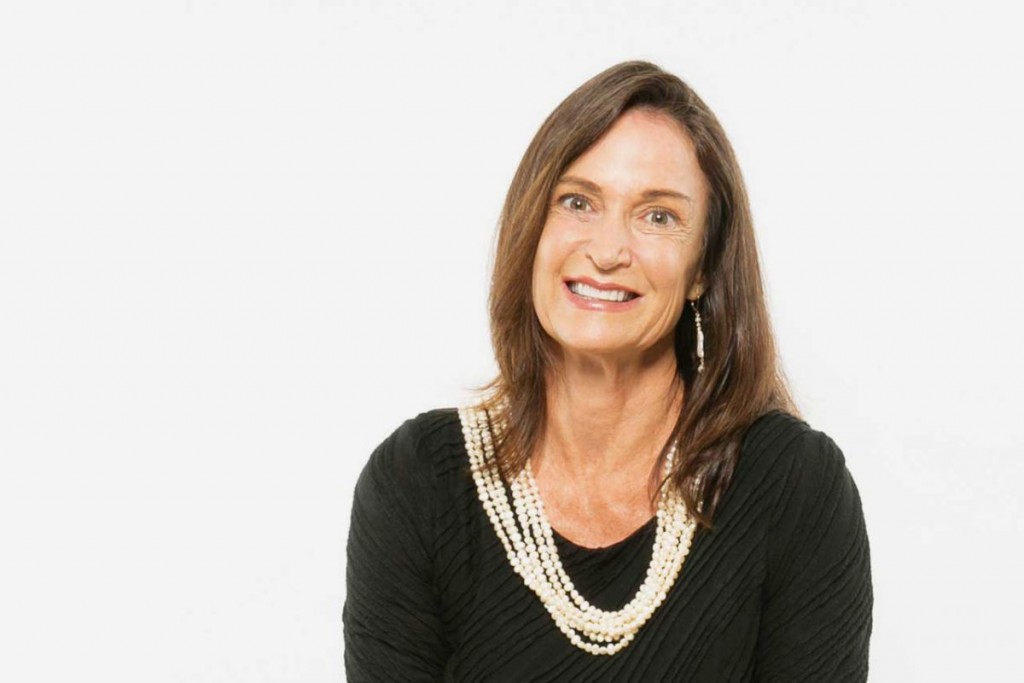 Good thing — because that's what it takes to run a capital campaign.
Lynne Wooddell might not seem like someone who thinks about money all day every day, but she does.  That's her job — to raise the funds necessary to make a vision a reality, to build that new hospital or school, to buy that single piece of equipment that will absolutely save a child's life.  She can't fail.  The stakes are too high.
Wooddell spent a decade at Kapiolani Hospital for Women and Children as the principal gifts officer, working with a team to raise the $30 million needed to make possible the new tower, parking structure, neonatal intensive care unit for the tiniest patients and state-of-the-art facilities to care for families when they need it most.  "I remember being overwhelmed at first, looking at the many needs and the dollars it would take," Wooddell recalls.  Then she took a tour of the cramped pediatric ICU, where children were fighting for their lives, their families at their side.  She came across a child undergoing CVVH, a complicated dialysis-like process in which a machine does the work so a child's organs can rest.  The machine in use was the only one in the hospital.  "I asked 'What do you do if two children need it at the same time?'" she recalls.  "When there wasn't a good answer, I said, 'OK then, we start here.  We get a second one.'"
Wooddell raised the money and got that new machine.  When the hospital looked to add a new staff position for Tucker, the hospital's chief canine officer (and one of the few full-time facility dogs in the country), Wooddell raised the money to make that a reality, too.  And during the 10 years it took to bring in the money for the new facilities, it was Tucker she turned to when she needed a little encouragement, a snuggle and a reminder that she could get it done.
"It's hard to remember this now," she says, "but it wasn't easy convincing donors we needed a state-of-the-art, specialized women and children's hospital in Hawaii." It took passion and perseverance, and a keen knowledge of the things that matter most to prospective donors. While many campaigns spend money on fancy mementos to share with donors, Wooddell had a better idea.  She put the footprint of a 1½-pound baby on a silver keychain and packaged it with a diaper that such a baby might use, a tiny bit of folded cotton about the size of a quarter.  "That diaper and that footprint said more than I could ever say," she says now.
Today, Wooddell smiles when she drives past that new hospital wing by the H-1 Punahou exit.  But she doesn't have time to linger.  She's doing it all over again, this time as capital campaign executive director for Assets School, the only school in Hawai'i—and one of just a handful in the world—that offers a unique curriculum for gifted students and those with language-based learning differences such as dyslexia.
"This school is transforming lives, taking the kids that don't fit the mold and tapping into their strengths, creating entrepreneurs and artists and leaders," she says, "And they're doing it in outdated buildings that don't give these kids the space they need."  To Wooddell, that's unacceptable.  She spent the last two years rounding up committed donors and raising the money for the school's K-4 village.  That vision became reality in September as students joined donors to break ground on the project.
But don't think she's taking a break.  With one eye on the construction, she's forging ahead to the next phases, new buildings across the K-8 campus and a revitalized facility for the high school students at the Alewa Heights campus.  "That's the life of a capital campaign person – teeing it up and then moving on to the next phase, and the one after that," Wooddell says.  There aren't any keychains and diapers this time around.  Instead, she's giving donors a Rubik's Cube with the school's campaign tagline: Great minds don't think or learn alike. "Our students flip this thing around in a flash," she says. "When donors invest in Assets, they invest in these kids, and these kids are our best tomorrows."