Masks No Longer Required at Hawaiʻi Airports and on Most U.S. Flights
A federal judge in Florida struck down the federal travel-related mask mandate on Monday.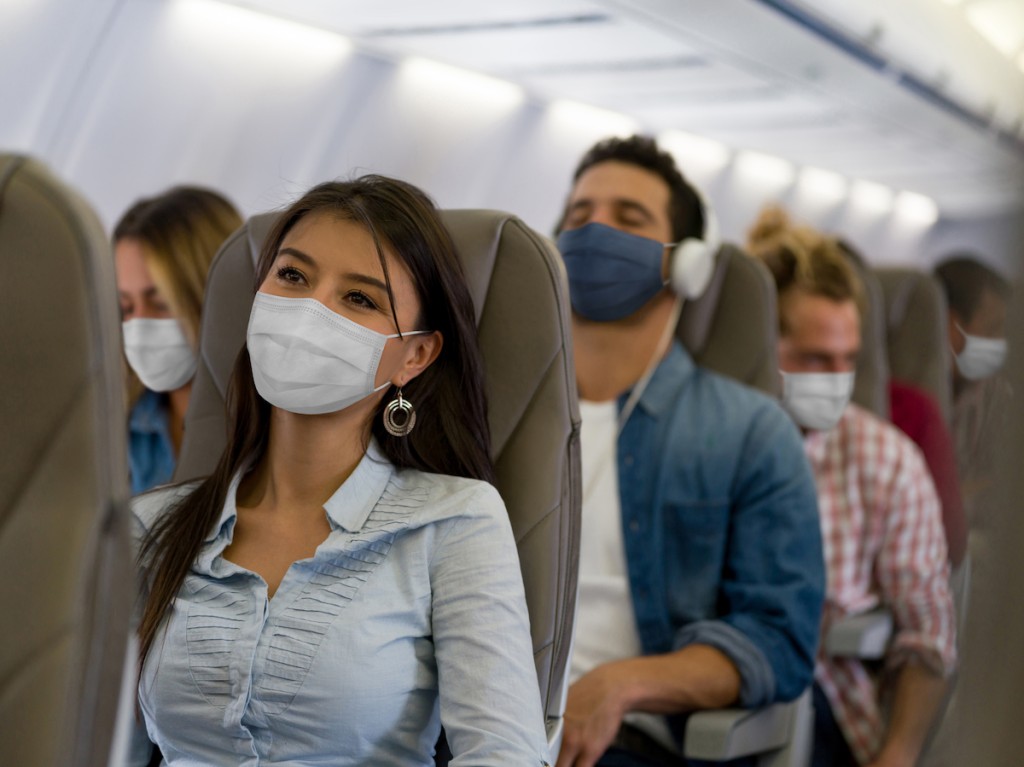 After a federal judge in Florida struck down a nationwide mask mandate on airplanes, buses and other public transportation on Monday, many U.S. airlines—including Hawaiian Airlines—announced they would stop requiring masks aboard their flights. Masks are also no longer required at Hawaiʻi airports.
This ends a two-year-long mask requirement from the Centers for Disease Control and Prevention.
✈️TRAVEL UPDATE✈️
Effective immediately, face masks are optional for our guests and employees onboard Hawaiian Airlines flights. We ask for our guests' patience and understanding as we update all our communications and announcements to reflect this change. pic.twitter.com/wVSvOmETZE

— Hawaiian Airlines (@HawaiianAir) April 19, 2022
Safety is our highest priority, so while the federal mask mandate has been overturned, guests & employees still have the option to wear a mask while traveling in the U.S. Above all, please treat others with kindness & respect throughout the travel journey. https://t.co/1nhUnGlq6X pic.twitter.com/GCca1KUckM

— Alaska Airlines (@AlaskaAir) April 19, 2022
Most major U.S. airlines—United Airlines, American Airlines, Southwest Airlines, Delta Air Lines, Alaska Airlines—are making mask-wearing optional on domestic flights. Some have said they would still require them when flying into cities and countries where requirements were still in place. Best practice: Check with individual airlines for its policy.
Effective Tuesday, masks are optional for passengers of TheBus and Handi-Van on Oʻahu.
ANNOUNCEMENT:

There will no longer be a mask requirement onboard TheBus and TheHandi-Van, effective tomorrow, Tuesday, April 19, 2022, following the Transportation Security Administration's announcement. pic.twitter.com/DpH22QQ6Pv

— Transportation HNL (@hnldts) April 19, 2022