Maui Nui Venison brings wild deer to the table
Managing Mauiʻs axis deer population has resulted in a new source of some of the tastiest red meat around.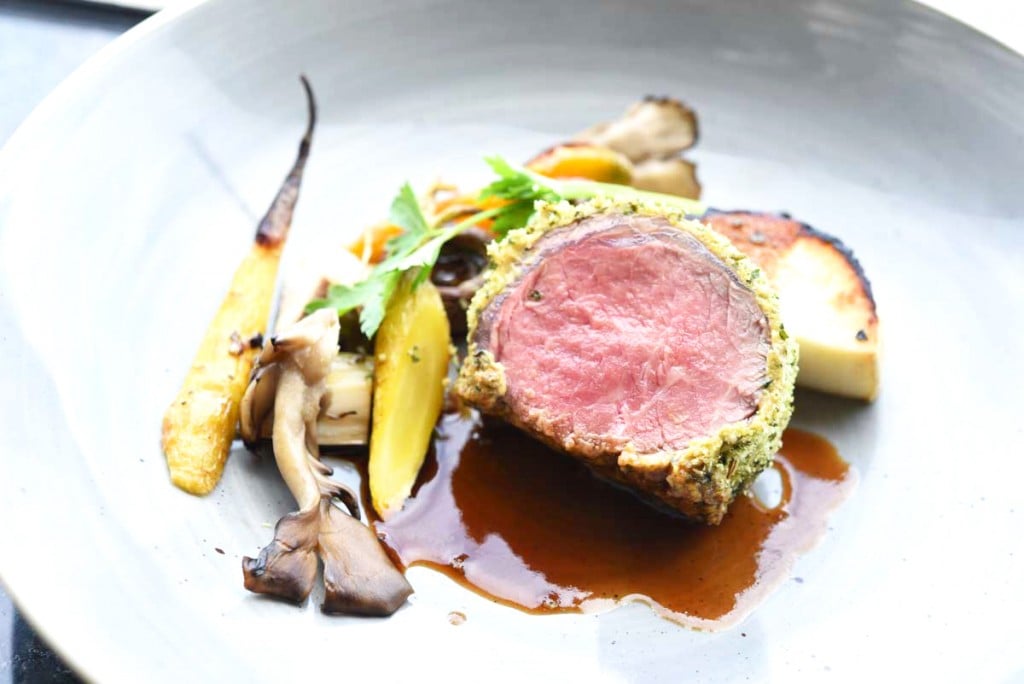 Invasive deer—it's what's for dinner, thanks to Maui Nui Venison. Deer were originally brought to the Islands by King Kamehameha V in 1888; without natural predators, they multiplied, and today, particularly on Maui, deer trample native ecosystems and leap over fences to feast on ranch land. Kimo Tuyay, who started Maui Nui Venison with Jacob Muise, says the deer population on Maui, estimated at about 15,000, is "causing harm to the ranches, taking away grass from cows, ruining watersheds and taking away water from businesses."
Muise, a hunter who helps the state manage deer populations, sold the culled deer for pet food before he lit upon the idea to sell it for human consumption. It makes sense: axis deer is delicious. In a survey by the Exotic Wildlife Association, axis deer ranked as the top game meat in taste. It's more tender than most game meats, but is still leaner and lower in saturated fats than beef. So in 2014, Muise and Kimo Tuyay started Maui Nui venison, offering USDA-certified wild deer meat to restaurants, from Alan Wong's to Mama's Fish House. At Alan Wong's, a recent preparation included a roast venison rack with a mustard and garlic parsley crust. Wong says, "Maui Nui Venison is a great red meat alternative for us … The product tastes great, and our guests enjoy it because it's not gamey."
Tuyay says because of the strict protocols around harvesting the deer—which requires a USDA inspector to follow the hunter into the field to ensure the deer is killed quickly and brought directly to the processing facility—the venison has a clean and mild flavor and little of the gaminess that people often associate with wild meat.
Maui Nui Venison also makes deer jerky, which are available at stores and markets around the state. The objective with these is two-fold: restaurants prefer the prime cuts, so Muise and Tuyay had to find a use for the rest of the meat, and the jerky is "more accessible to consumers—not everyone can afford a $30 steak," Tuyay says. "It allows us to reach more people."
Ultimately, he says, "our goal is to help with the management of invasive axis deer—to be able to help the environment and keep the meat here in Hawaii."
To learn more, visit mauinuivenison.com.