Meet Mele, O'ahu's Newest Hawaiian Monk Seal
The pup, born on Oʻahu in 2020, is one of the best things to happen last year.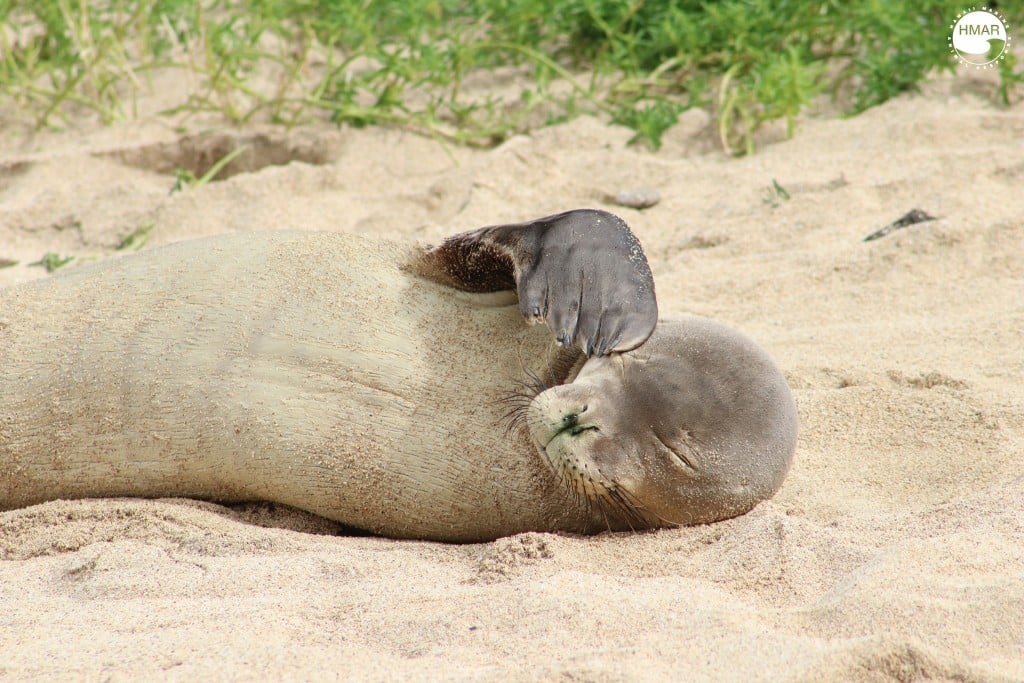 There was something great that happened in 2020.
A new Hawaiian monk seal was born.
And this month that pup (RM90) got a name.
It's Mele, the Hawaiian word for "song." The pup, who was born in either late spring or early summer on Oʻahu, was given her name by a group of third graders at Kamehameha Schools. (Hawaiʻi Marine Animal Response, the largest Hawaiʻi-based nonprofit marine species conservation and education response organization, said it typically works with local Hawaiian immersion schools around Oʻahu to name the seals born on the island.)
Why Mele?
According to the students, 2020 was a tough year and her birth was a happy occasion. So happy, in fact, it makes you want to sing.
There are fewer than 1,400 Hawaiian monk seals (Neomonachus schauinslandi) in the world, making it the endangered seal or sea lion species in the U.S. Pups are born at about 35 pounds and 3 feet long, sporting a black coat of fur. As pups age, they shed this dark fur for a silvery-gray coat with lighter creamy coloration on their underside. An average adult Hawaiian monk seal weighs between 375 and 450 pounds and can be 7 feel in length.
The 2021 pupping season starts soon, and people are urged to keep their distance if they seen any seals in the water or on the beach. You are required to give them at least 150 feet of space. Call NOAA's marine wildlife hotline at (888) 256-9840.