New Hawaii Hotel Espacio The Jewel of Waikiki Starts at $5,000 a Night
Opening Sept. 7, 2019, this ultra-luxe hotel includes a personal butler, 2,250 square feet suite and a full-service spa.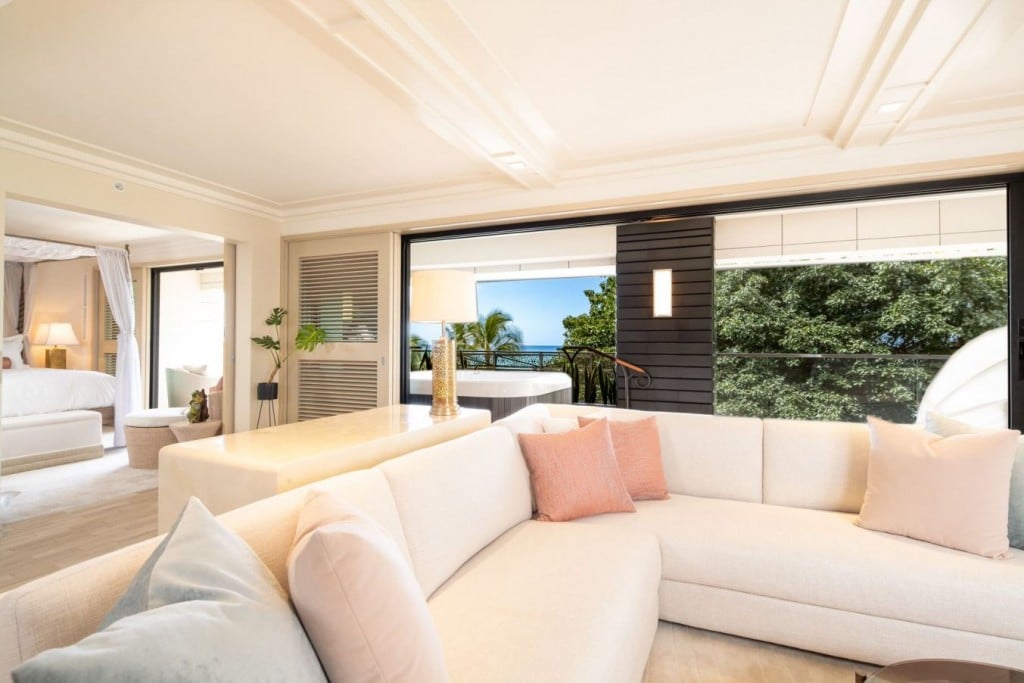 Yeah, you read that right: $5,000 a night. Take a moment to collect yourself.
ESPACIO THE JEWEL OF WAIKIKI, managed by Aqua-Aston Hospitality, has announced it will now be taking reservations starting on its opening date, Sept. 7, 2019. And, here's the kicker: Rates start at $5,000 a night. And as high as that might sound, it actually makes sense, since ESPACIO is setting an entirely new bar for ultra-luxe hotels in Waikiki.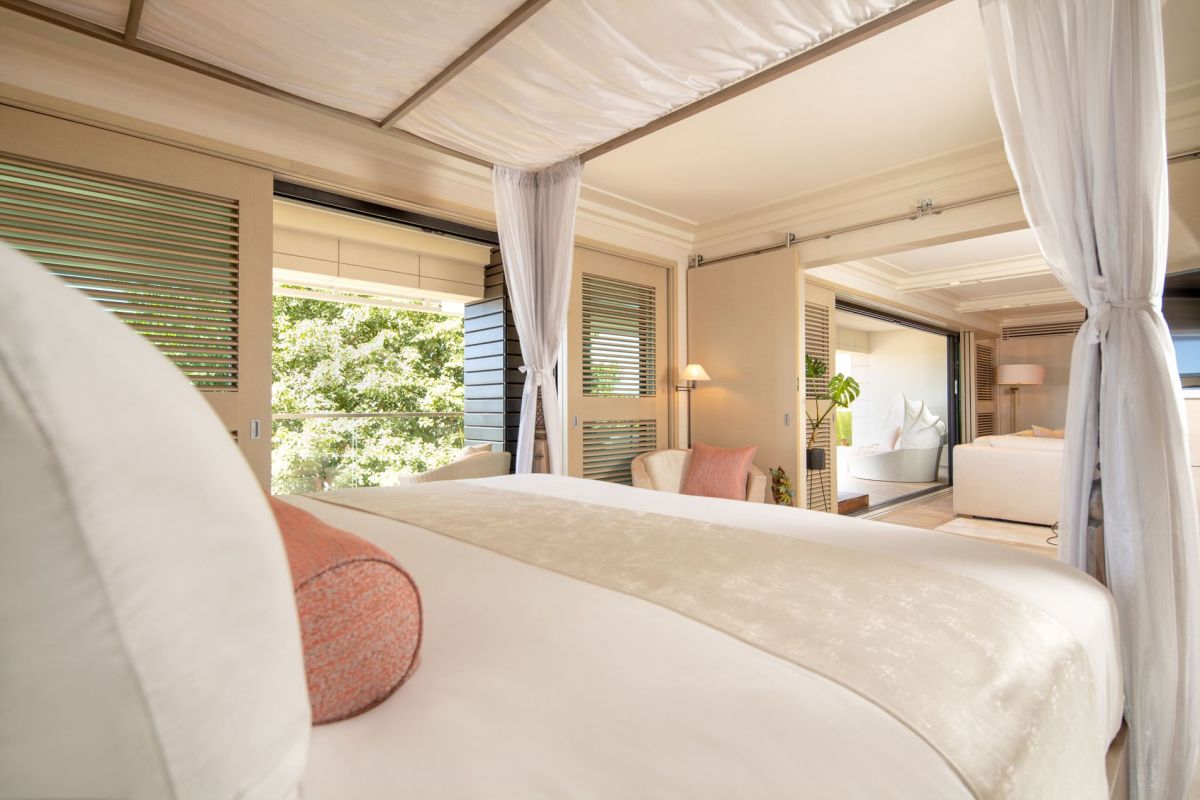 Following a $50 million-dollar investment and renovation, the Aston Waikiki Beachside Hotel building on Kalakaua Avenue has been fitted with nine suites, each measuring 2,250 square feet with three bedrooms, three bathrooms, hand-knotted Persian carpets and ocean-view balconies equipped with Jacuzzis. To make it even more bougie, each suite boasts its own private elevator entryway. If you ever decide to leave your suite—but why would you?—guests can access to ESPACIO's rooftop infinity pool and full-service bar, as well as the resort's spa, which features diamond-infused skincare products and treatments.
And it doesn't stop there. Guests will also have access to personal butlers who are trained in the art of "perfectly executed, anticipatory service," according to the hotel. For example, guests can "request advance copies of Hawaiian literature, private viewings of art, culinary experiences featuring hard-to-find, sought-after ingredients and libations, and private screenings with famed filmmakers."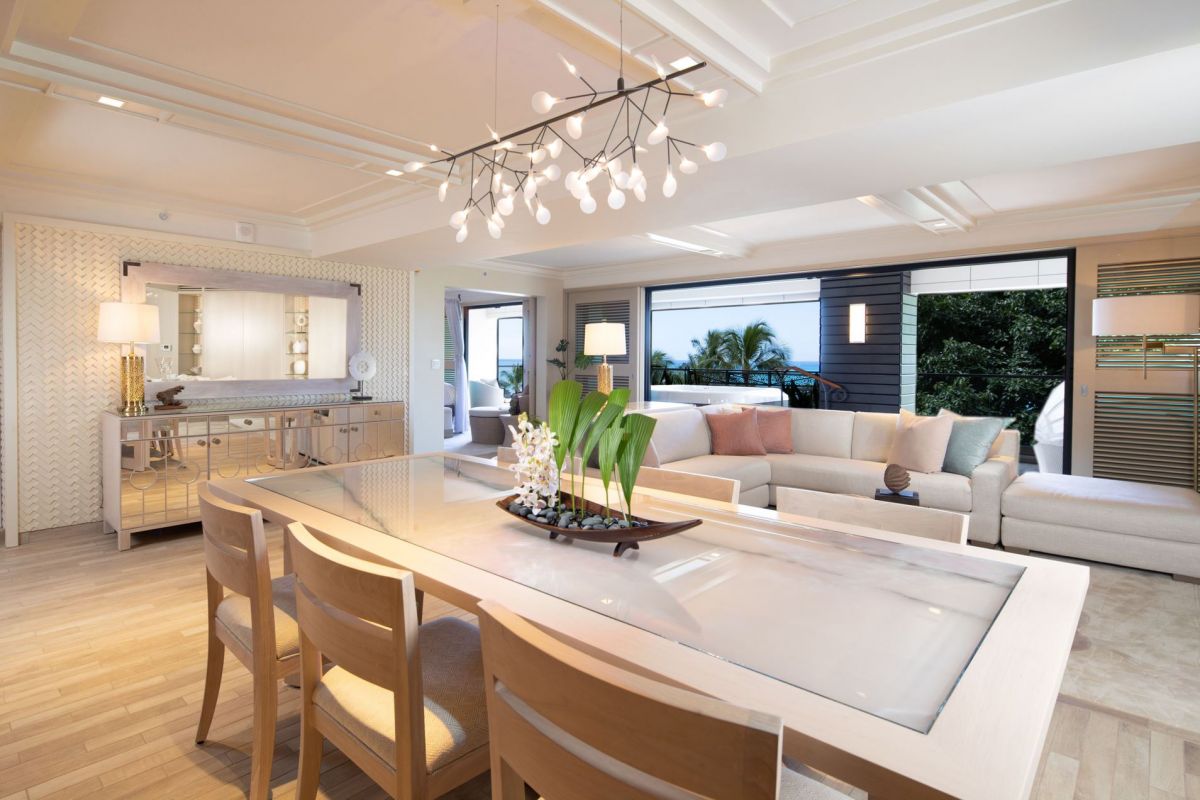 Even more, guests can also dine at ESPACIO's in-house fine dining restaurant, Mugen (pronounced moog-in), which will serve French-Japanese cuisine, using fish from daily shipments from Toyosu Fish Market in Japan. Wine connoisseurs will also be happy to know that the restaurant is home to a 500-bottle collection of Domaine de la Romanée-Conti (DRC) wines, which is valued at more than $5 million.
ESPACIO is taking bookings now online or by calling (855) 945-4092.