New mobile app offers virtual tour of 800-year-old Hawaiian fishpond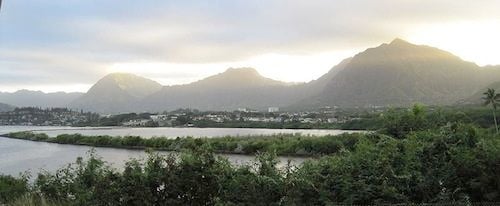 A new iPhone app created by the University of Hawaii at Manoa's Hawaii Institute of Marine Biology allows users to virtually visit one of Oahu's most historic Hawaiian fishponds wherever they are in the world.
The free app called Loko Ia—Hawaiian for "fishpond"—offers iPhone users two types of interactive, multimedia tours of 800-year-old Heeia Fishpond on Oahu's windward coast. If you're actually visiting Heeia, the app utilizes GPS to provide a photo- and narrative-guided tour as you explore the fishpond, designed with a goal of enhancing your visit. Not on Oahu? The app also offers a virtual tour of the fishpond using photos, narration and interactive features that highlight cultural, scientific and geographical points of the area.
The Loko Ia app also includes data and visualization of research currently being conducted by the Institute of Marine Biology at the loko kuapa (walled fishpond) constructed on a reef in Kaneohe Bay.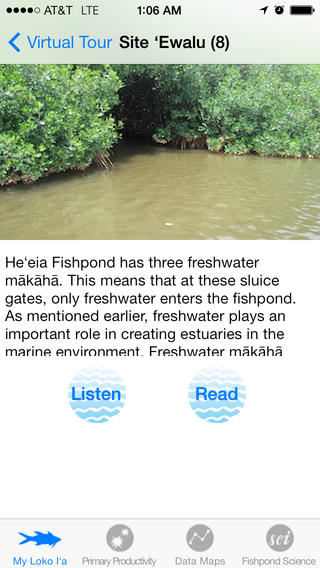 Screenshot from Loko Ia app. Screenshot: Hawaii Institute of Marine Biology.
The app is part of a project funded by the National Science Foundation aimed at reaching people who cannot visit Heeia in person. The private nonprofit group Paepae o Heeia, which manages the fishpond and is leading restoration efforts of it, sees the Loko I'a app as a way to educate users about the work it does and the cultural and historical significance of these traditional fish farms constructed by early Hawaiians throughout the Islands.
"The app allows folks to learn about the fishpond, the history, the moolelo (stories), restoration work and research activities without having to actual be here on-site," says Hiilei Kawelo, the nonprofit's executive director.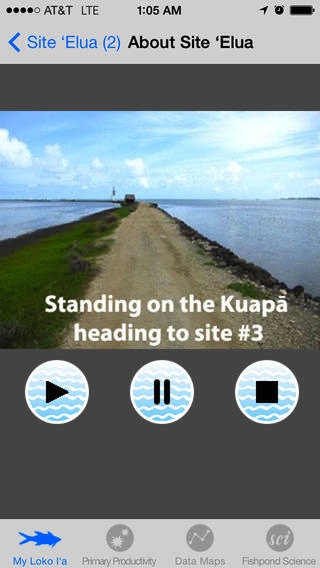 Screenshot from Loko Ia app showing Heeia Fishpond's kuapa. Screenshot: Hawaii Institute of Marine Biology.
One of Oahu's most historic Hawaiian fishponds, Heeia Fishpond hosts community fishing events over several days each summer, where people can cast their fishing rods into the centuries-old fishpond.
A source of food for ancient Hawaiians who lived in this area, the walled fishpond encloses 88 acres of brackish water. It is built on a fringing reef extending from the shoreline into Kaneohe Bay. The ocean-facing wall of the fishpond is 1.3 miles long, forming a circle around it.
Paepae O Heeia offers two types of fishpond tours: a one-hour guided walking tour and three-hour field trips for larger groups. The three-hour trips include a service project working in the fishpond.