Oʻahu Beaches Will Reopen For Sunbathing and Small Gatherings Starting May 16
Oʻahu restaurants will soon open for dine-in services starting in June.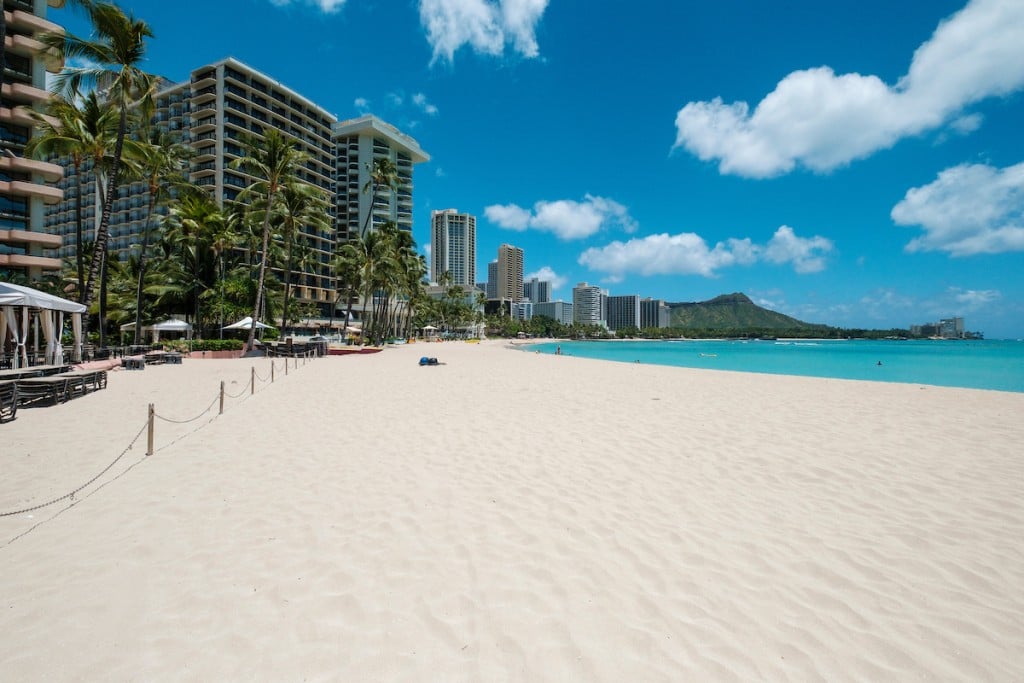 Starting Saturday, May 16, Oʻahu beaches and sand bars will reopen for sunbathing, small gatherings and other activities, so long as people practice social distancing.
Up until now, beaches were open to people for exercise or to access the ocean (also for exercise) only.
This news comes as the state has begun to ease restrictions on closures; this month state parks, city botanical gardens, malls and retailers have reopened after closing in March due to the spread of COVID-19.
For beachgoers, the following restrictions apply, according to Honolulu Mayor Kirk Caldwell:
All groups are limited to members of the same household or living unit.
No group can exceed 10 persons.
All persons using the beach, who are not part of members of the same household or living unit, shall comply with Social Distancing Requirements, provided that a caregiver may accompany a dependent.
The beach or sand area may only be used one-half hour before sunrise to one-half hour after sunset, unless the person is engaged in shore fishing or permitted outdoor exercise.
All other State of Hawaiʻi or City restrictions related to COVID-19 must be followed, including, but not limited to, any applicable quarantine restrictions.
Gov. David Ige has also approved the opening of Hawaiʻi restaurants on Oʻahu to dine-in services with certain restrictions starting on June 5. More on that will be announced in the coming week.
As of yesterday, there were 638 confirmed cases of COVID-19 in Hawaiʻi and 17 deaths.
SEE ALSO: