Oʻahu Parks and Beaches to Close Again Amid COVID-19 Surge
State parks, beaches, hiking trails, botanical gardens and more on Oʻahu will be shutting down as the COVID-19 situation in Hawaiʻi continues to escalate.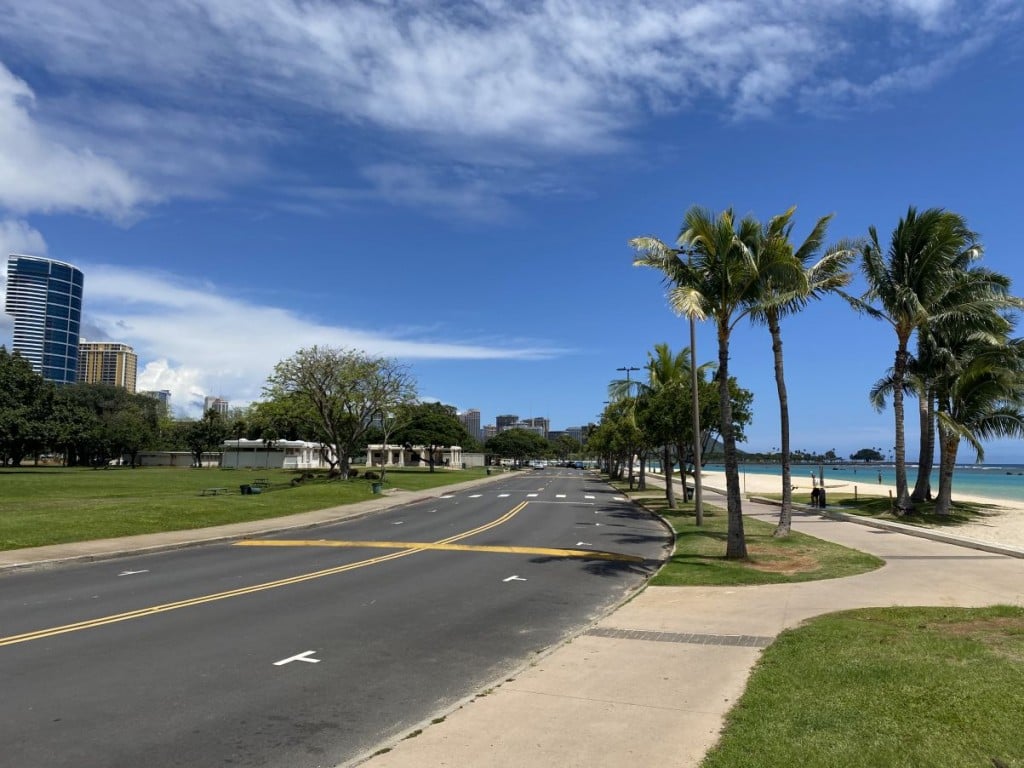 It's happening again.
Honolulu Mayor Kirk Caldwell announced today at a press briefing that the closure of state parks and beaches will start at midnight on Saturday, Aug. 8, and will extend through Sept. 5. In addition, all five Oʻahu botanical gardens, hiking trails within state parks, lookouts and other gathering places on Oʻahu will be closed for these 28 days.
The mandatory 14-day interisland quarantine will be reinstated starting Aug. 11. This is only for travelers arriving in the counties of Kauaʻi, Hawaiʻi, Maui and Kalawao on Molokaʻi.
Like the last time Hawaiʻi closed its beaches, during the beginning of the COVID-19 outbreak in April, individuals will still be allowed to walk on the beach—and traverse it to enter the ocean—but will be prohibited from sitting and congregating on shorelines. You can't use beaches or parks for exercising, either; meaning running, jogging and walking are not allowed. Beach parking lots will also be closed to the public during the shutdown.
Golf courses, gyms, retailers, restaurants, movie theaters, salons and churches on Oʻahu can remain open.
Why close beaches, state parks and other outdoor spaces? Because the city can't control the crowds in these areas, Caldwell said. (And there have been reports of large parties and gatherings in parks and beaches in recent weeks where people were not wearing marks or practicing social distancing.)
"This is the last thing we wanted to do. We have endured several months of restrictions and had been successful. But as we reopened our community, people let their guard down," Gov. David Ige said at the press conference.
The news comes in lieu of a recent spike in COVID-19 cases throughout the Islands, primarily on Oʻahu, with over 200 new cases and two deaths reported today, Aug. 6. So far, there has been no announcement regarding schools and universities, and Ige said that the state is "monitoring the situation."
As of today, there are 2,763 COVID-19 confirmed cases in Hawaiʻi and 27 total deaths.