Oʻahu Beaches, Parks and Hikes to Reopen for Solo Activity
Starting Sept. 10, those looking to enjoy the great outdoors will once again be able to do so—alone.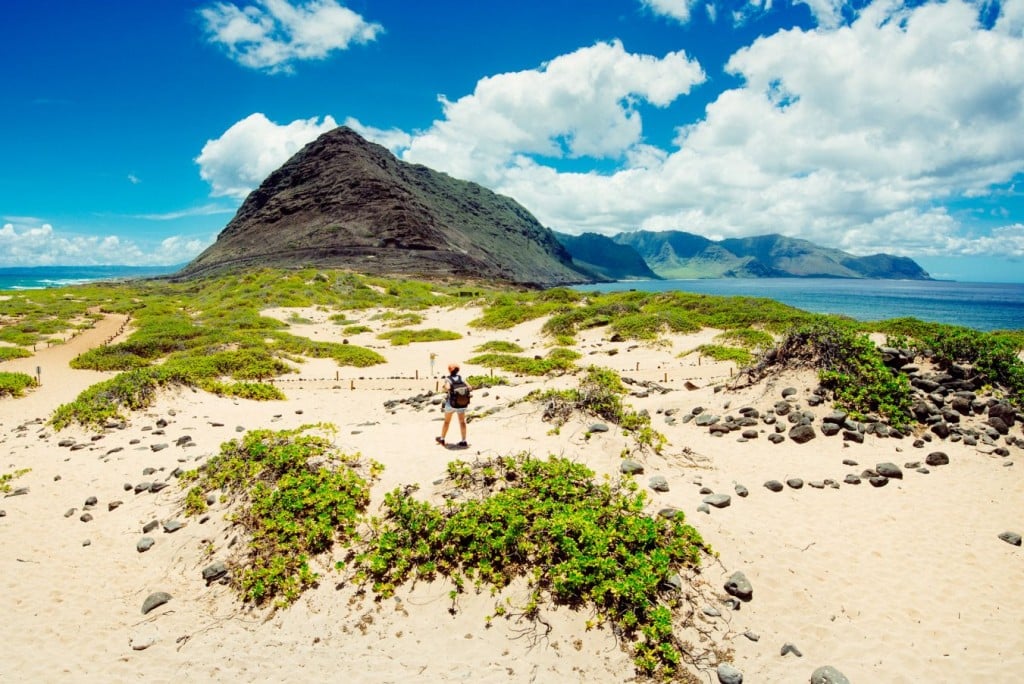 Those looking to get out and about here on Oʻahu will now have the opportunity once more to visit their favorite beaches, hikes and parks, albeit alone.
With Oʻahu beaches and state parks closing back in August, for a second time, Honolulu Mayor Kirk Caldwell announced today, Sept. 8, that most outdoor activities will reopen for "limited solo activity" on Thursday, Sept. 10. This means that, yes, you can once again lay on the warm, golden sands of Waimea Bay, but you've got to do it alone—which still sounds pretty nice. The solo stipulation also covers park visits (sorry parents, but bringing your children to the park or beach would violate the order), hiking and excursions to one of the island's five gorgeous botanical gardens.
The stringent regulation on only allowing a single individual to participate in these outdoor activities may seem excessive, but it should help the Honolulu Police Department properly identify and regulate rulebreakers looking to gather in larger groups outdoors, according to Caldwell. "It's not a simple one size fits all. We're going to take it slow and cautiously so we don't have to do another lockdown," says Caldwell. "It does mean there could be frustration with the pace. We're putting health and safety first so we can get to a healthy economy."
While parks, beaches and more will be reopening, the current stay-at-home, work-at-home order—which was set to end on Sept. 10—has been extended another two weeks, to Sept. 24. Aside from the extension in length, nothing in regard to which businesses can remain open has changed, and all restaurants on Oʻahu are still able to provide takeout service.