Oʻahu on Track to Move to the Second Phase of Reopening
As early as Oct. 22, gyms, helicopter tours, short-term rentals and more can operate again.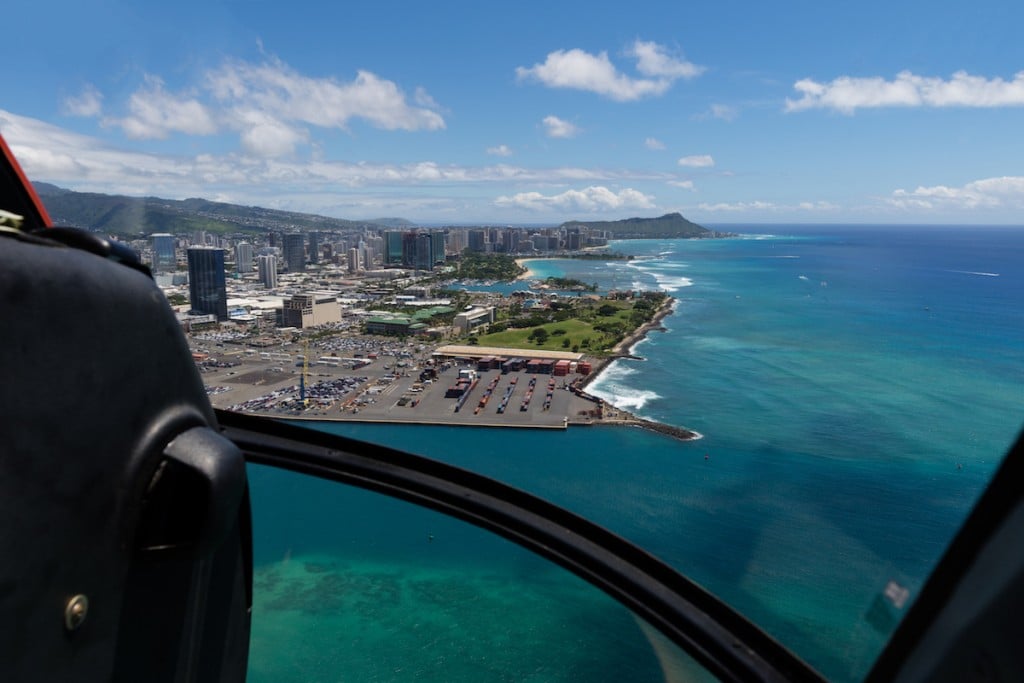 Good news for anyone heading to the Islands soon: As early as Thursday, more Oʻahu businesses will be able to reopen under the mayor's latest emergency order.
The second phase—or Tier 2—of economic reopening would mean gyms, arcades, helicopter tours and short-term rentals can resume operations—albiet with some restrictions.
Here's what will change:
Groups of five from different households—not the same!—can dine at restaurants.
Legal short-term rentals can operate.
Gyms and fitness facilities can operate at 25% capacity and have indoor classes with no more than five people and outdoor classes with no more than 10 people.
Arcades can open at 25% capacity.
Helicopter tours can operate at 50% capacity.
Groups of five will be allowed indoors for all commercial attractions operating at 50% capacity.
Personal care and beauty services—yes, you can get a massage—can reopen.
What hasn't changed from Tier 1:
Bars and nightclubs will remain closed.
Social gatherings are still limited to five people, including at parks, beaches and along hiking trails.
Church services remain at 50% capacity.
Funerals are limited to no more than 10 people.
Oʻahu is on track to move to Tier 2 after recording a seven-day COVID-19 case count under 100 and a seven-day average positivity rate below 5% for two consecutive weeks. Oʻahu has to remain in Tier 2 for four weeks and tally 49 or fewer cases with a positivity rate of 2.49% for 14 straight days in order to move into Tier 3, which allow for fewer restrictions.
But if the daily case average exceeds 100 for two weeks, though, Oʻahu could move back to Tier 1.
Hawaiʻi reported two new coronavirus deaths on Oʻahu and 91 new infections statewide, bringing the totals since the start of the pandemic to 189 deaths and 14,156 cases.