Outdoor Weddings on Oʻahu Can Now Include Up to 100 People
Now that the island is in Tier 3, couples can start planning larger outdoor nuptials.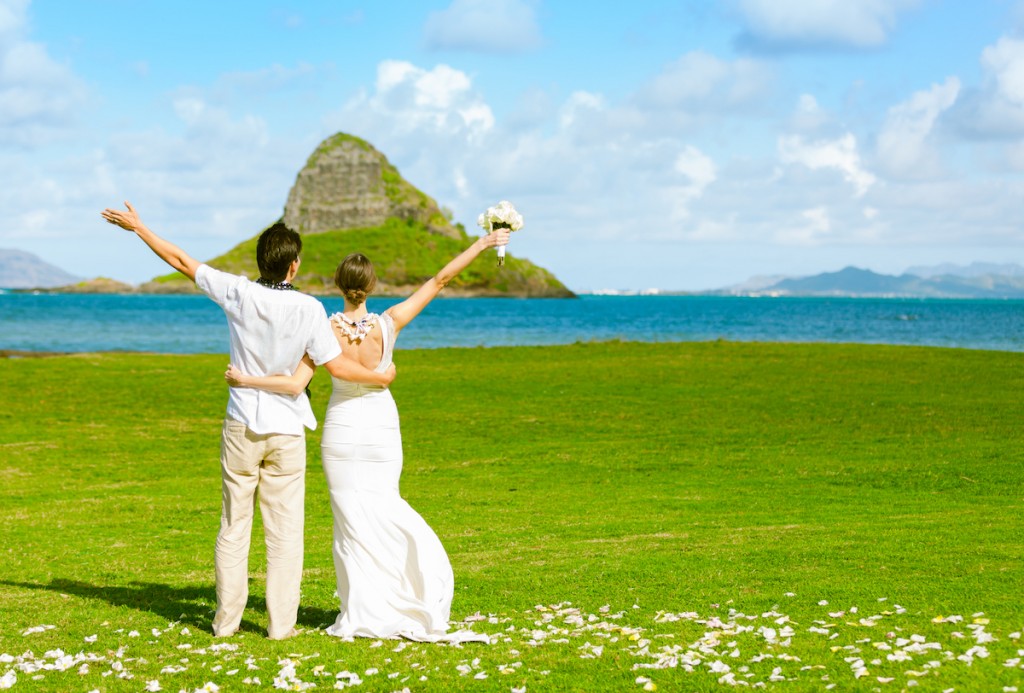 Starting today, couples can start planning larger outdoor weddings on Oʻahu.
Under the current Tier 3 restrictions, weddings—held at outdoor venues only—can have up to 100 people per event (including staff).
This change comes after a big push from Hawaiʻi's wedding professionals, who pointed out that in Tier 3 funerals were allowed to have more attendees and weddings, even outdoor ones, were still at 10 people per event.
"We're beyond thrilled by [Honolulu] Mayor [Rick Blangiardi]'s decision to allow weddings to reopen," says Tessa Gomes, owner of Oʻahu-based Fred and Kate Events, which averaged between 35 and 40 weddings a year pre-pandemic. "The timing couldn't have come at a better time, as a lot of our summer couples were facing tough decisions to postpone or cancel their weddings. Since March 2020, all of our weddings have been postponed or canceled so we can't wait to see our couples get married again."
View this post on Instagram
Under the amended framework, table seating in groups of up to 10 individuals is required, and everyone must follow proper use of face coverings and have their temperatures checked. Dancing is allowed at weddings, as long as dancers wear approved face coverings and follow spacing requirements of two dancers for every 36 square feet, with a maximum of 32 dancers.
"From photographers and florists, to officiants and planners, the entire wedding industry has been hit especially hard by the pandemic," Blangiardi said today. "My team and I listened to the business owners and voiced their concerns to the state. We are happy to announce these determined entrepreneurs will have the opportunity to expand operations in a safe manner."
View this post on Instagram
Gomes said in March 2020, during the state shutdown due to the COVID-19 pandemic, her company hadn't planned a single wedding—even when Oʻahu moved to Tier 1, which only allowed for up to five attendees. The couple, officiant and photographer are already four people, she explains. "So it was basically an elopement."