Pat and Vanna read HAWAII Magazine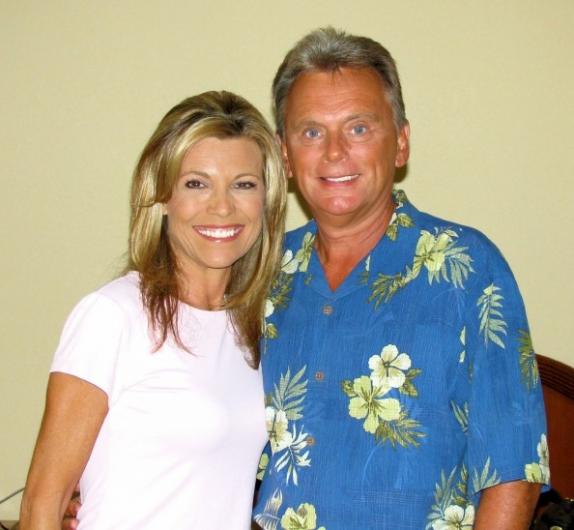 Wheel of Fortune is in Hawaii. So are its celebrity hosts Pat Sajak and Vanna White.
After watching Wheel of Fortune for many years, I finally had a chance to hang out with Pat and Vanna at the Hilton Waikoloa Villageon Hawaii's Big Island. In fact, I'm posting this article from the resort's Malolo LoungeAmerica's No. 1 syndicated series returned to the Big Island on Sept. 12 to kick off its 26th season. Today was the last day of live taping at the Hilton Waikoloa Village.
The Hawaii shows are set to air in November and February. We'll give you the exact dates on HawaiiMagazine.com as soon as we know 'em. And be sure to look for more behind-the-scenes stories from my time on the Wheel of Fortune set in a future issue of HAWAII Magazine, and right here online.
Meanwhile, here's a video I shot of Pat Sajak and Vanna White relaxing—and enjoying guess what magazine?
UPDATE, 11/5/08: Click here for the schedule of Hawaii shows airing in November 2008 and February 2009.
UPDATE, 2/9/09: Win a free trip to Hawaii by watching the Waikoloa-filmed Wheel of Fortune shows airing Feb. 9 to 13. Click here for more information.