Podcast Show Notes: Have Aloha Will Travel EP11
This week HAWAII Magazine staffers Kevin Allen and Catherine Toth Fox talk about the old—and new—Kailua on Oahu.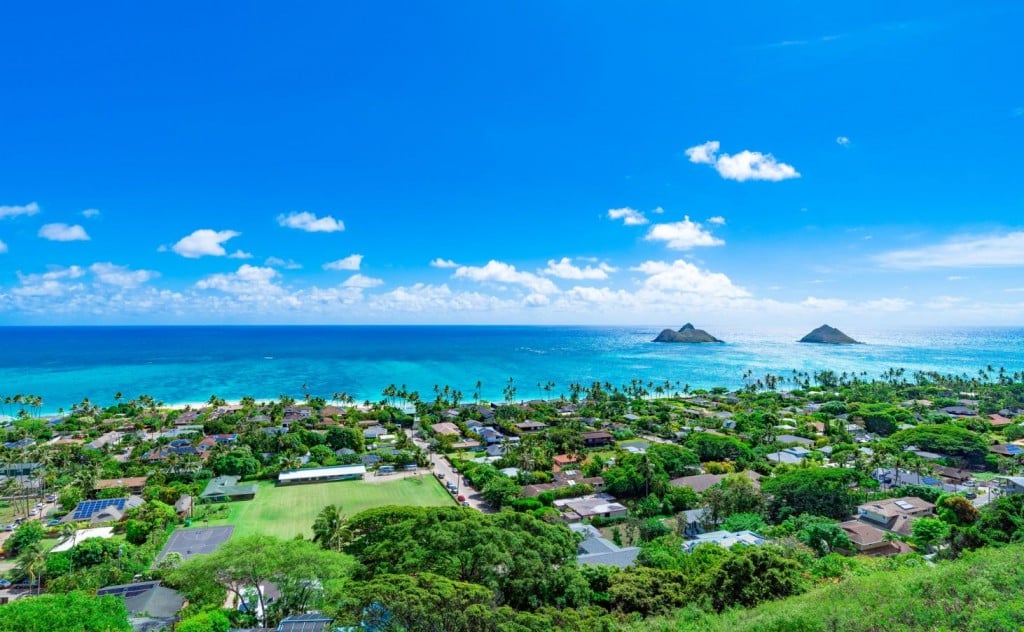 The crew, Kevin Allen and Catherine Toth Fox, are back together again this week to talk about their most recent trip to Kailua, one of Oahu's busiest beachside towns. Before we get to that, however, be sure to enter your votes for our 2020 Readers Choice Awards, and if you have an exceptional photo of Hawaii, submit it to our annual Photo Contest. Now that that's out of the way, let's get the show (notes) on the road!
Of course, Cat and Kevin talk a lot (like, a lot) about Kailua this episode, starting with the cover shot of Lanikai Beach, which you can see here. One of the crew's biggest finds was Wilson Store, which sells Hawaiian-style snacks as well as Hilo-style shave ice. Picket Fence Florist also caught Cat's attention, which sells beautiful flower arrangements and haku lei (flower crowns). Kevin, of course, found the cutest café on the block, ChadLou's Coffee Roasters, which has got a killer aesthetic and also just serves really good coffee. And you can't forget about Kailua's Salvation Army (638 Kailua Road, Kailua), which is often regarded as one of the best thrift shops in the state.
You can read Cat's full Moku o Loe (Coconut Island) adventure soon. The island, located in Kaneohe Bay, started as a millionaire's private island and is now a world-class marine research center. Kevin's kayaking adventure to the Mokulua Islands, which is not yet written online, can be done through Twogood Kayaks. Spoiler alert: It's a 5-hour tour and there's no shade but is a stunning experience.
Got questions or comments? You can email us at media@hawaiimagazine.com. Follow us social media @hawaiimagazine, and be sure to subscribe to our channel on SoundCloud or iTunes.