Podcast Show Notes: Have Aloha Will Travel EP21
Cat and Kevin enlist managing editor of HONOLULU Magazine Katrina Valcourt to help them plan their Christmastime itineraries.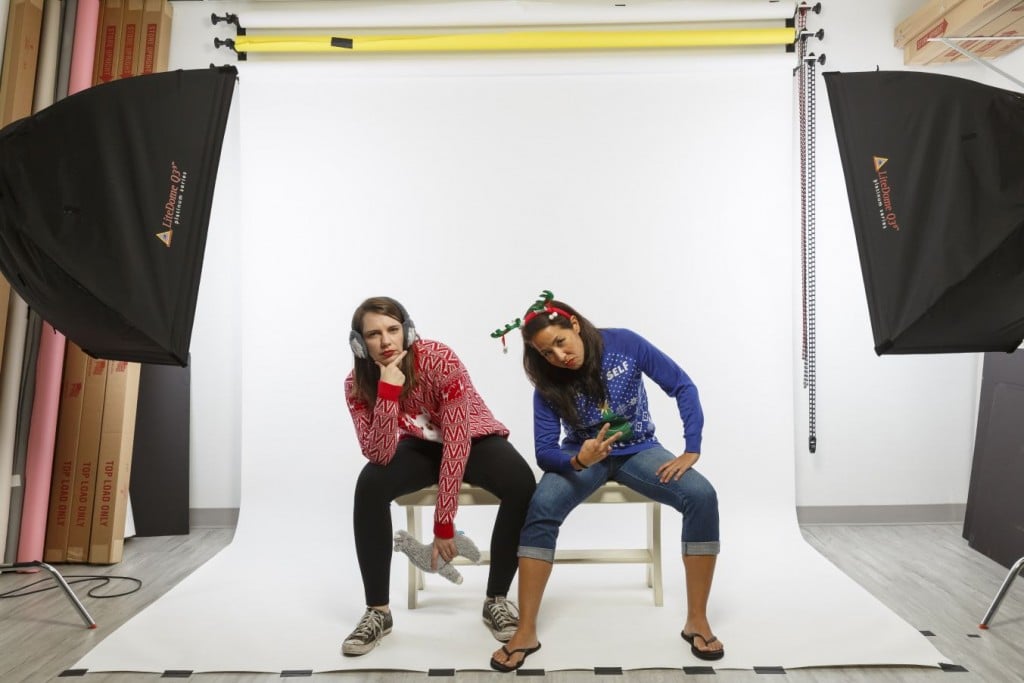 It's beginning to look a lot like … Monday, and you know what that means. Your two favorite chuckleheads Catherine Toth Fox and Kevin Allen are back to talk about what to do during the Christmas season on Oahu. Unfortunately, both of them are parents—Cat being a real parent and Kevin being the parent of an especially needy cat—so they've asked managing editor of HONOLULU Magazine Katrina Valcourt for help.
The most recent holiday festivity Katrina participated in is Winter Wishes, a Holiday Festival at the Hawaii Convention Center, where you can skate on an indoor ice rink and buy from holiday-themed vendors. (Of course, Ice Palace Hawaii in Halawa is also a great place to take the family for ice skating—and it's open year-round.) You can also go check out the 7-foot tall gingerbread Iolani Palace replica at the Hyatt Regency Waikiki Beach Resort & Spa, which looks as magnificent as it sounds. Honolulu City Lights is also up and running, but will only be on display until Dec. 29, so check it out soon! 
A fan of holiday-themed pop-up bars, Katrina also spent some time at Mistletoe Tavern where you can decorate your own gingerbread house and sip at spiked eggnog. The Christmas Bar at Ward also reopened this year in a much larger space and Holiday Bar Honolulu at Ala Moana Center is open until Dec. 31.
Got questions or comments? You can email us at media@hawaiimagazine.com. Follow us social media @hawaiimagazine, and be sure to subscribe to our channel on SoundCloud or iTunes. Also, be sure to check out our Shopify for HAWAII Magazine products.