Q&A with Renowned Waikīkī Hula Dancer Kanoelehua "Kanoe" Miller
Iconic hula dancer Kanoelehua "Kanoe" Miller returned to the stage at the Halekūlani in Waikīkī last October.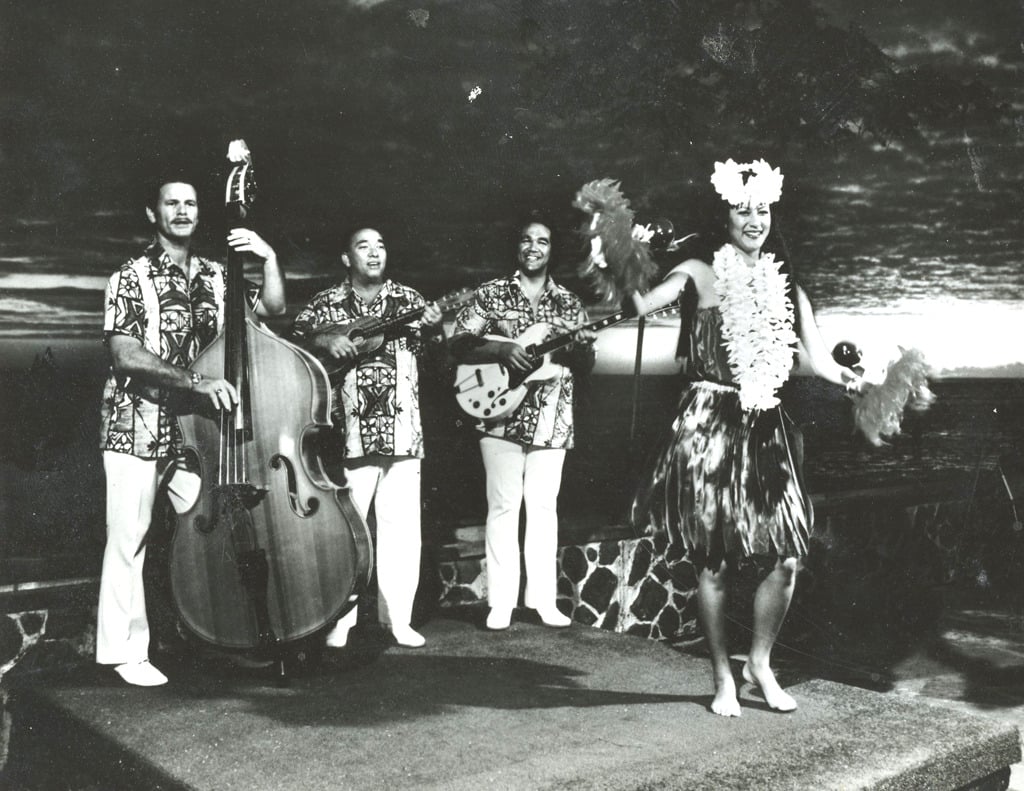 It's 1977. Jimmy Carter is sworn in as the 39th U.S. President. "Star Wars" opens in theaters. Elvis Presley dies. The H-2 Freeway and reef airport runway open. And for the first time, Kanoelehua "Kanoe" Miller steps onto the oceanfront stage at the Halekūlani in Waikīkī to dance hula. And except for the hotel's yearlong closure due to COVID-19 and a major renovation, she's danced there ever since. "When I first started … there were so many other shows in Waikīkī," says Miller, who was born and raised in Mānoa. "Every hotel back then had a showroom for Hawaiian music and hula. Now, the Halekūlani is one of the only hotels that still focuses on the music and the dancing, with a stage that has the backdrop of Diamond Head, the ocean and the sunset—and the whole audience is facing us. I love it." Now 67, the former Miss Hawai'i, who runs a production company and teaches hula (mostly online), will return to the Halekūlani stage at the House Without a Key this October, when the hotel reopens.
You started dancing hula when you were 13 years old, with the late kumu hula (teacher) Ma'iki Aiu Lake. How did your first hula class impact you? Did you love it right away?
I actually started dancing hula pretty late. I was 13 years old and happily sitting on the couch, watching cartoons on a Saturday morning. My mom had just started to drive and Ala Moana Center had just opened. She signed up my two sisters and me for hula [with late kumu hula Mai'ki Aiu Lake] and I didn't want to go. She said, "Too bad. You have to go and watch your two sisters." So she happily dumped us off at halau (hula school) and went to Ala Moana Center. I will always remember that first day. The studio was on the corner of Ke'eaumoku and King streets, upstairs from a bakery. I was walking up the stairs with my sisters, with my hula bag full of implements and I heard the pahu drum. I was scared and nervous, my heart was pounding. Those sounds fulfilled me.
What do you love about dancing at House Without a Key?
There's a great audience that really appreciates you. I just love it. I love actually seeing the audience, seeing their faces. I like the casualness of [the venue]. After you're pau (finish) dancing, you have to walk through the audience to get to the dressing room in the hotel. Some dancers don't like it, but I do.
I've met 40-year-old men and women who come up to me with photos and say, "Look, here's a photo of me from 1980 when I was 10 years old, when I came to see you." It makes me feel old, but I feel honored that they would think to come back. Everyone says they're hoping to find me here … I want visitors to feel welcome here. I think that's always my style. People feel it and they come back.
You've been working in Waikīkī for four decades. What do you love about this place?
There are two things I love about Waikīkī. One, Waikīkī is full of history. This is where our ali'i (Hawaiian royalty) lived; they had summer homes here. And two, this area is clean, renovated and alive—and I love it. There's an energy here—on the ocean, on the beach, on the sidewalks—that's brilliant. Everyone's happy, everyone's on vacation.
Do you have a favorite song to dance to?
(Shakes her head.) But I do have most-requested songs. "Waikīkī," for sure, and if you're a certain age, "Keep Your Eyes on Her Hands." Most visitors don't know the songs, but they can hum them. I don't mind dancing to them, not at all.
What would you recommend visitors do when they're on O'ahu, especially if it's their first time?
Ride around the island—and on the bus. I'm serious. You go slow, you don't have to watch the road or worry about parking. You get off whenever, eat, go to the beach, then get back on the bus. Look at the scenery, take your time. Stop and eat at Pat's at Punalu'u, go to the beach in Hale'iwa, walkthrough Wahiawā. Do as the locals do. Get off when you feel like it, get back on when you feel like it. You don't have to be anywhere. Allow yourself to get lost. And if you can't leave Waikīkī, that's OK. Just sit on the beach, listen to the water, smell the ocean. Be still.