Recipe: Ahi-limu poke from The Buffet at Hyatt
A Hawaii classic that exemplifies the freshest and most indigenous ingredients of the islands.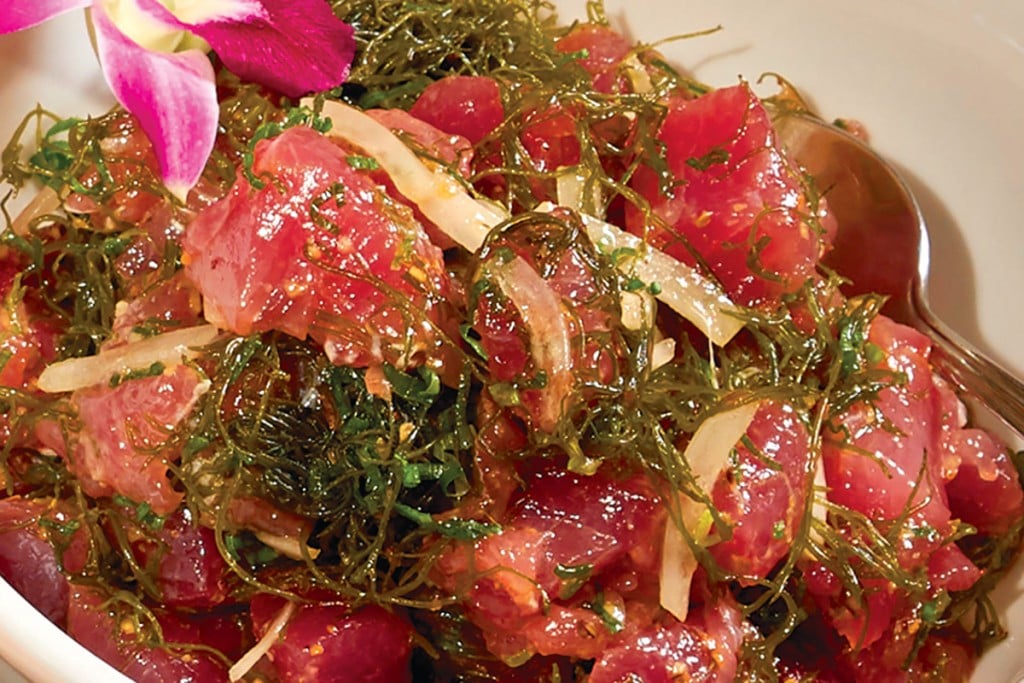 Presented by: 
We invite you to experience a multicultural culinary journey that exemplifies the diversity found within the people and mana (spirit) of Hawaii. Our menus reflect the freshest and most indigenous ingredients available throughout the islands.
Inspired by the beautiful flower of Oahu, the Pua Ilima, and the pure rain waters of the Koolau Mountain Range, our chefs craft food that reminds us of special gatherings with our ohana (family) that are both sustaining to the environment and the soul.
Nui ke aloha,
Jeff Kapuuwaialoha Szombaty, Executive Chef
The Buffet at Hyatt, Hyatt Regency Waikiki Beach Resort & Spa
2424 Kalakaua Avenue, (808) 923-1234, waikiki.regency.hyatt.com
Ahi-Limu Poke
1 lb. sashimi-grade ahi (cut into 3/4-inch dice)
½ cup kohiu seaweed (rinsed and chopped)
½ cup maui onion (cut in ¼-inch dice)
¼ cup minced green onion
2 minced hawaiian red chili peppers
3 tablespoon soy sauce
1 tablespoon seasame oil
Hawaiian pink salt (to taste)
Inamona (crumbled roasted kukui nuts and salt, as garnish)
Directions for the Poke
Mix all the ingredients except salt and inamona.
Chill well. Garnish with inamona. Serve with salt on the side.