Recipe: Chef Matthew Naula's Banana Bread
The Hawaii-born chef shares his mother's banana bread recipe.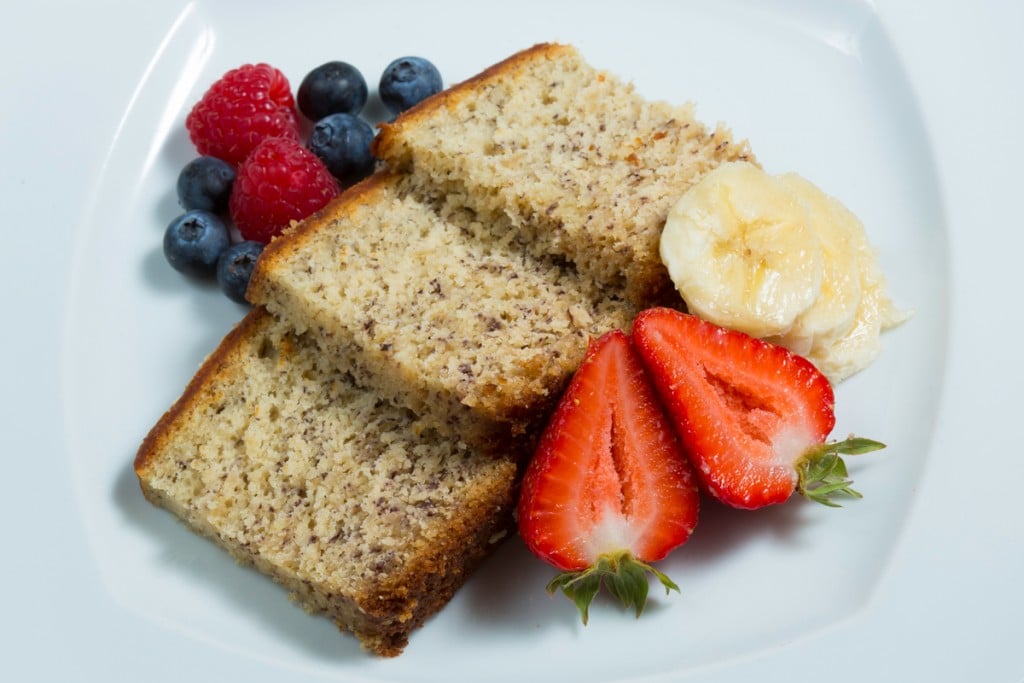 In olden Hawaii, women were forbidden to eat all but three varieties of the banana. Hawaiians considered it bad luck to dream of bananas, encounter a man carrying bananas or have bananas in a canoe while fishing. But in one legend, the hero Kukali survives Sinbad-like adventures with the help of a magic banana, which re-grew inside its skin whenever he ate it. By the time Westerners arrived, Hawaiians had developed about 70 kinds of banana from the varieties they brought to the Islands, but fewer than half of those remain today. The apple banana, a small South American variety, is especially popular among locals.
"The banana is a good source of potassium, manganese, dietary fiber, and vitamins B6 and C. It's also low in saturated fat, cholesterol and sodium, making it one of the healthiest of all foods," says chef Matthew Naula. "Every Christmas, my mother makes banana bread to give away as gifts. She knows she has to keep several loaves for our family to enjoy. Dense and moist, banana bread is more like a cake than a 'bread.' It's a great way to end any meal, whether it's a picnic on the beach or a formal sit-down supper."
Banana Bread
Matthew Naula, Executive Chef, Sheraton Waikiki
Ingredients:
¼ lb. butter, softened
4 c. sugar
8 eggs
8 c. overripe bananas
¼ c. whole milk
¼ c. molasses
8 c. all-purpose flour
1 T. baking powder
1 tsp. baking soda
1 tsp. salt
1 tsp. ground cinnamon
Dash of nutmeg
2 c. crushed walnuts
Directions:
Cream together butter and sugar until smooth. Add eggs, one at a time. Add bananas, milk and molasses. Mix until incorporated. In a separate bowl, sift together remaining dry ingredients. Add the combined dry ingredients into the mix slowly. Pulsate in electric mixer or mix gently by hand until dry and wet ingredients are just combined. Don't overmix. Pour into two buttered loaf pans. Bake at 325°F for about one hour. Yield: 2 loaves.