Recipe: Homemade Banana Bread from Kauaʻi's Hippie Café
This version is as delicious as it is healthy.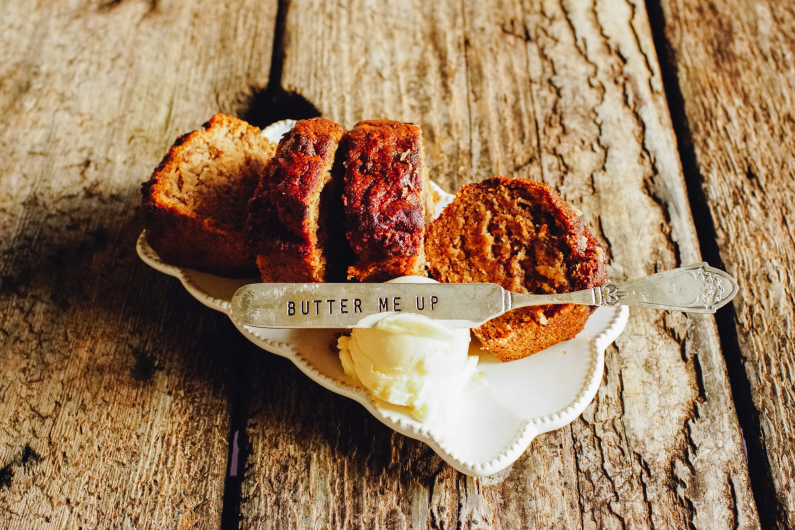 Cruise on through the Coconut Coast and chances are you've seen this colorful, little shanty tucked just off the road with a health-conscious menu just as colorful as its exterior. Most make plans to stop in for their creative dinner creations, but their latest operation arrives by way of the Hippie Cafe, a convenient counter service shop whipping up smoothies, acai bowls and fresh baked goodies.
In Hawaii, you can't escape a morning pick-me-up prepped with maia, the Hawaiian word for banana, hence this recipe for their version of banana bread. "This is the healthiest, yummiest banana bread recipe," says Hollan Hamid, chef at Caffe Coco and its Hippie Cafe. "It will leave wondering how it could be vegan and gluten free."
The Very Best Banana Bread
Servings    Makes 2 loaves or 9 mini loaves
Ingredients
3 bananas (about 4.5 unpeeled)

3 cups brown rice flour

1 cup organic sugar

3 teaspoons baking soda

1 teaspoon xanthan gum

1/2 teaspoon salt

1 cup water

1/2 cup olive oil
Preparation      Mix Mash bananas in a kitchen aid or with masher add water and oil and slowly mix in dry ingredients. Bake in a prepared pan at 375-degrees for 45 minutes or until a toothpick comes out clean.
Recipe by Hollan Hamid, Caffe Coco