Recipe: How to make The Paradisio tropical cocktail
Our tropical cocktails were created by Royal Hawaiian Hotel master mixologist Joey Gottesman.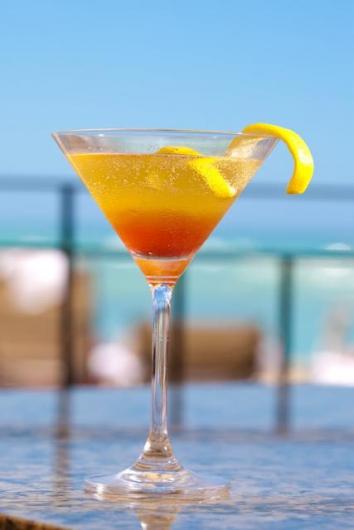 If you're a subscriber, perhaps you've already crafted one or more of the eight cocktail recipes in our Contemporary Tropicals: A Guide to the Best in Island Libations feature. It's a full menu of delicious, made-for-summer cocktail recipes in the July/August 2009 issue of HAWAII Magazine.
Our tropical cocktails—all using fresh, natural ingredients rather than packaged or bottled mixes—were created by Royal Hawaiian Hotel master mixologist Joey Gottesman.
Joey's been our favorite Hawaii mixologist for some time. We've hung with him at the Royal Hawaiian's beachfront Mai Tai Bar while he mixed his Contemporary Tropicals cocktails for staff photographer David Croxford to shoot. We've been on TV with him when our cocktail guide was featured on Honolulu morning show Sunrise on KGMB9. We've even occasionally chatted libations with Joey at the Mai Tai Bar pau hana (after work).
So on a recent evening visit I was seriously elated when Joey divulged that a number of HAWAII Magazine readers had already dropped by the Mai Tai Bar asking to try the cocktails featured in the new issue. One Royal Hawaiian Hotel guest on the first afternoon of his vacation even informed Joey that he would dedicate each day of his stay to a single cocktail from the feature: Monday? Flash-Infused Sweet Thai Basil Martinis. Tuesday? Royal Mai Tais. Wednesdays? Grapefruit Caipiroskas. Etc. Etc.
We knew you'd all appreciate Joey's recipes. But we're even more thrilled to learn that a few of you have been seeking out Joey and the Royal Hawaiian's Mai Tai Bar on your Waikiki vacations, or on a night out. Joey digs your appreciation, too.
Today we're presenting a refreshing Italian and French liqueur-infused libation, ideal for enjoying with a sunset anywhere in the world.

The Paradisio
Tread lightly here. This light, sparkling cocktail will whisk your mind away to a tropical paradise. It's one of our favorite Joey originals, because it balances the sweetness of Chambord (a French black raspberry liqueur) and Tuaca (an Italian liqueur with notes of vanilla and orange) with the dry effervescence of prosecco and tart lemon oils. Simple elegance.
Place these ingredients into the mixer glass of a Boston shaker, filled with ice cubes:
1 oz. Tuaca
Juice from two fresh lemon wedges
½ tsp. white granulated sugar
1 oz. water
Bruise contents in a Boston shaker, and strain cocktail into a chilled martini glass.
Drop through the center of the cocktail glass:
¼ oz. Chambord
Add as a float:
1 oz. prosecco
Garnish with a fresh lemon twist.