Recipe: Lilikoʻi Margarita for a Hawaiʻi-Style Cinco de Mayo
Because there's nothing better than the combination of passion fruit and tequila in a cocktail.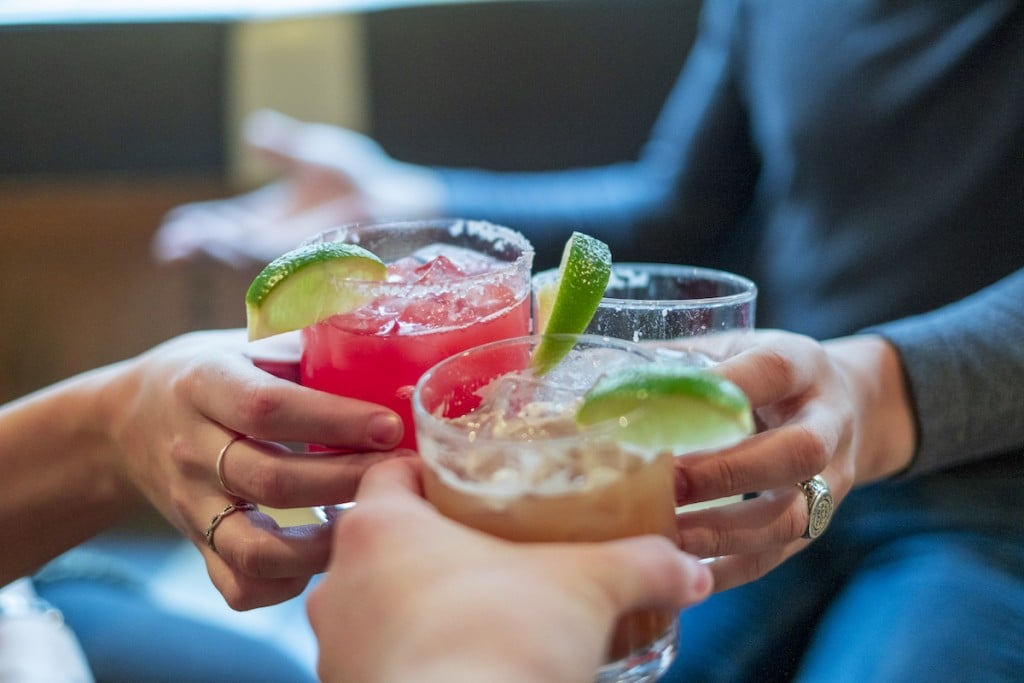 Samantha Ferraro grew up in Kona on Hawaiʻi Island, then moved to New York City as a teenager. That's where she learned to love and appreciate all things food.
Today, Ferraro, who now lives in Bellingham, Washington, runs a food blog, "The Little Ferraro Kitchen," where she shares recipes inspired from her culture and the places where she's lived and visited—including Hawaiʻi.
"I love that I get to say I am from so many parts of the country," says Ferraro, who penned her first cookbook, "The Weeknight Mediterranean Kitchen: 80 Authentic, Healthy Recipes Made Quick and Easy for Everyday Cooking," in 2018. "I grew up Jewish and originally from New York, then lived in Kona through my teens and early 20s, then Southern California and now we live in Washington state. But Hawaiʻi will always be my home. It's where I met my husband and we go back at least once a year to visit friends and family."
One of her favorite Hawaiʻi flavors is lilikoʻi, or passion fruit. Her mom's friend, who lives in Captain Cook on Hawaiʻi Island, would send her fresh lilikoʻi juice in glass jars.
"Absolute liquid gold," she says. "She would pack the jars so very carefully for it's long travel and once they arrived, I couldn't wait to make all the lilikoʻi recipes! Lilikoʻi bars, lilikoʻi cheesecake and, of course, a homage to a favorite cocktail of mine, lilikoʻi margarita."
The margarita combines the tang of lime, the sweetness of orange liqueur and the punch of tequila—the perfect Cinco de Mayo cocktail. (And that's today!)
Now add lilikoʻi—and you've just brought a little bit of the Islands to your party.
"The bright tropical flavors of lilikoʻi just need a bit of sweetness to mellow out the sharpness," Ferraro says. "Then add your favorite tequila, orange liqueur and citrus. I like to rim the glass with li hing mui for an extra pop because li hing mui with fruit is always a match made."
For more recipes, visit The Little Ferraro Kitchen or follow Samantha at @ferrarokitchen on Instagram.
Lilikoʻi Margarita
Ingredients:
3/4 oz. Grand Marnier
1 oz. triple sec
1 oz. tequila
1/4 cup lilikoʻi purée
1 T. simple syrup
Orange and lime slices/wedges
Li hing mui powder for rim
Ice
Directions:
Begin by rimming the glass with a lime or orange wedge and rim and dip rim of glass in li hing mui powder. In a shaker, add ice, grand marnier, triple sec, tequila, lilikoʻi purée and simple syrup and give everything a good shake until frothy. Pour margarita into rimmed glass and garnish with lilikoʻi pulp, if desired, and orange and lime slices.