Recipe: Mango-Coconut Rice Pudding
A delicious Pakistani-inspired dish enhanced by Hawaii mangoes and coconuts.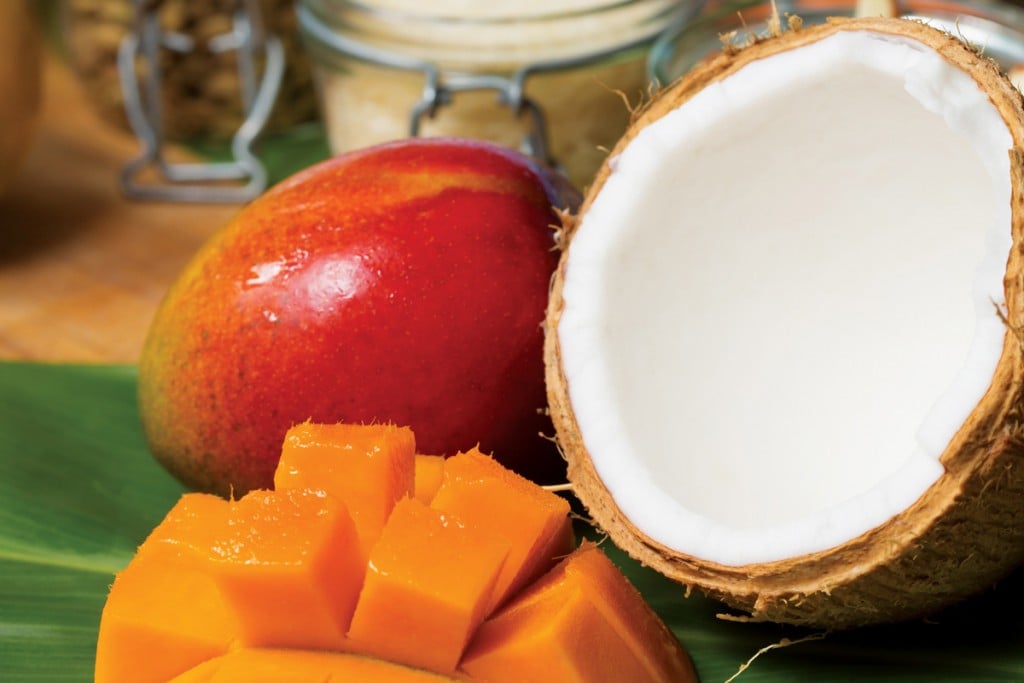 Mangoes remind me of my childhood in Islamabad in northern Pakistan. In my opinion, the best mangoes grow in that area, and when my brother and I were little, they were our favorite treat. We would always get excited when our parents brought mangoes home from the market. We'd peel the fruit and dig our spoons into the flesh all the way to the seed, anticipating every sweet, juicy bite. On special occasions, my mom would make a pudding called kheer. This is her recipe—delicious and very easy to make. Mango adds such a wonderful flavor to it. -Roger Liang, Regional Executive Chef at The Bay Club Co.
Mango-Coconut Rice Pudding
Roger Liang, Regional Executive Chef at The Bay Club Co., former Executive Chef at Sheraton Kauai Resort
Serves: 10 (½ cup for each serving)
Ingredients:
1 gal. whole milk
1 c. long-grain rice, such as basmati, rinsed and drained
¼ c. golden raisins
4 cardamom pods, crushed
1 ⁄3 c. dried, shredded, unsweetened coconut
1¼ c. mango purée
1 ⁄3 c. sugar, or to taste (less if using
sweetened coconut)
Sliced blanched almonds (optional)
In a heavy-bottomed pot, bring the milk, rice, raisins, cardamom and coconut to a slow boil. Turn down the heat to medium and continue simmering for 15 minutes, stirring every three or four minutes. As the pudding thickens, stir more often, lowering the heat. At that point, you have to stir continually until it is quite thick. The entire process should take about 40 minutes. Stir in additional milk if a thinner consistency is desired.
Take the pudding off the stove and stir in the purée. Add sugar to your taste. Cool for an hour before refrigerating for at least three hours. Garnish, if desired, with almonds.