Remembering Master Lauhala Weaver Elizabeth Maluihi Lee
The late founder of annual Hawaii Island weaving conference Ka Ulu Lauhala O Kona was instrumental in keeping an old Hawaiian art alive.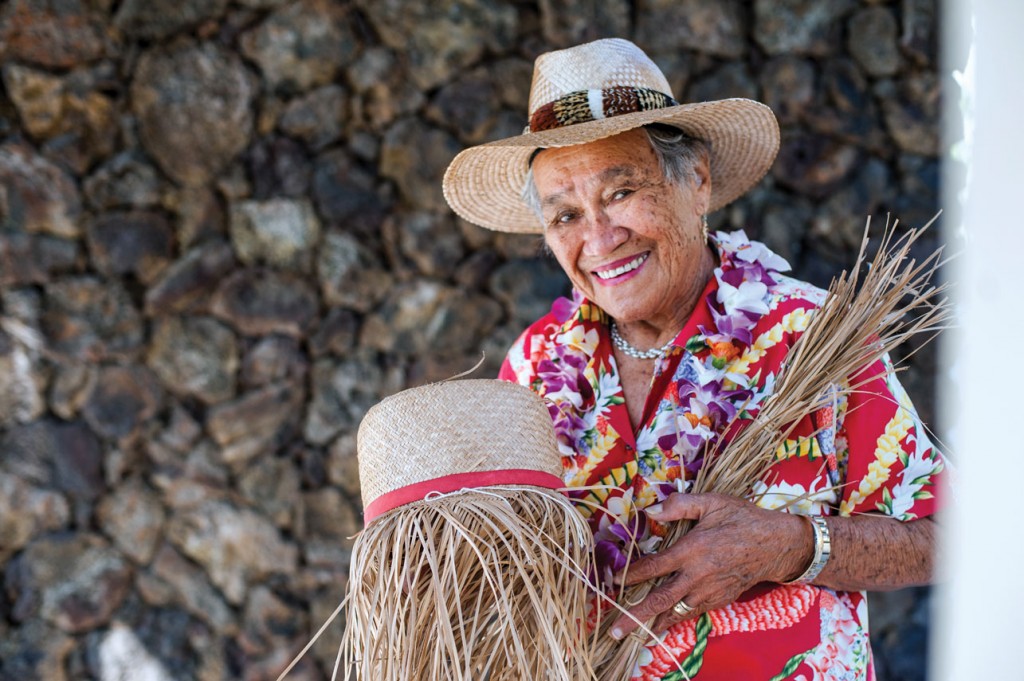 Lauhala weaving is an esteemed tradition in the Hawaiian Islands that dates back long before contact. In Hawaiian, lau means "leaf" and hala refers to the "pandanus" tree. The weaving of the tree's leaves produces beautiful works of art—mats, baskets, clothing, accessories and bed coverings. To weave lauhala, an artisan needs deft fingers, a creative mind and a great deal of patience. 
In 1993, master weaver Elizabeth Maluihi Lee was named a "Living Treasure" by the Office of Hawaiian Affairs for her contributions to weaving. And while the iconic artisan passed away in August 2016 at the age of 87, her work lives on, in the form of the countless beautiful pieces she has created and the priceless knowledge she passed on to others.
This year's Ka Ulu Lauhala O Kona Conference, specially dedicated to her, will be held at the Courtyard King Kamehameha's Kona Beach Hotel on Hawaii Island, May 24-27. 
The following is from an interview done in 2014. 
"I began my practice when I was 5, 6 years old," recalled Lee. "My hanai (adopted) parents were weavers, and they taught and left their gift with me. My brother, who was 3 years older, was already weaving. I wanted to compete with him.
"I always tried to beat him, and I worked at it and worked, and, come time, I did beat him. He said he had to give up and go work with the cattle," she remembered.
"Her weaving is her whole life," said one of her students, Ka Ulu Lauhala O Kona treasurer Barbara Kossow. "It calls to her. When she wakes up, she has to do it. She's happiest when she's weaving."
Lee agreed.
"The thing is, when I start weaving, I don't know when to stop. I look up, and it's dinnertime."
"Back in the early '90s, I wondered, 'How do you inspire all the kumu (teachers) to get together to save the art of weaving?'" she said.
She reached out to them, and, to her surprise, they responded. Founded in 1995, Ka Ulu Lauhala O Kona has become an annual weaving conference held in Kona on Hawaii Island. Today, the conference caps the attendance at around 120 participants, so that each student can get closer instruction from the 30 or so kumu. In addition, smaller groups around the state continue to meet throughout the year.
"Now I can sit back," she said. "I gave to anyone who wanted to learn. I didn't think people would come from all over … I am so grateful for my gift. When the Lord calls me home, I can't take this gift with me, and I'm so thankful so many people would want to weave."
For more information about the Ka Ulu Lauhala O Kona conference, call (808) 989-6008 or visit facebook.com/KULOKconference.