Reservations Will Be Required at Hawaiʻi's Most Recognizable Landmark  
Lē'ahi, also known as Diamond Head, is the third Hawaiʻi state park to require advanced reservations.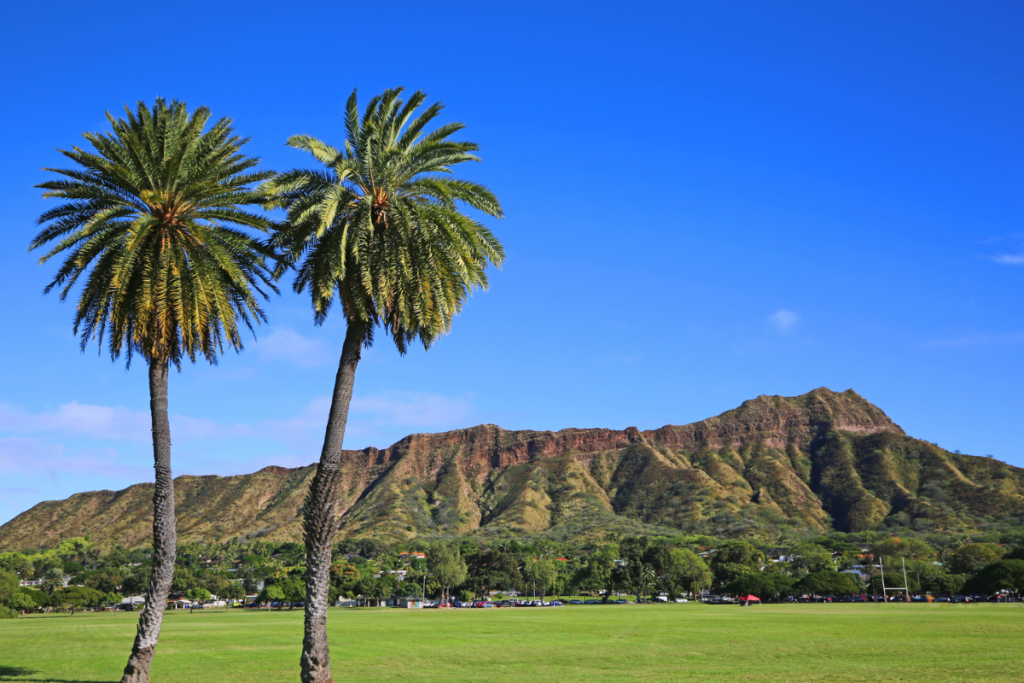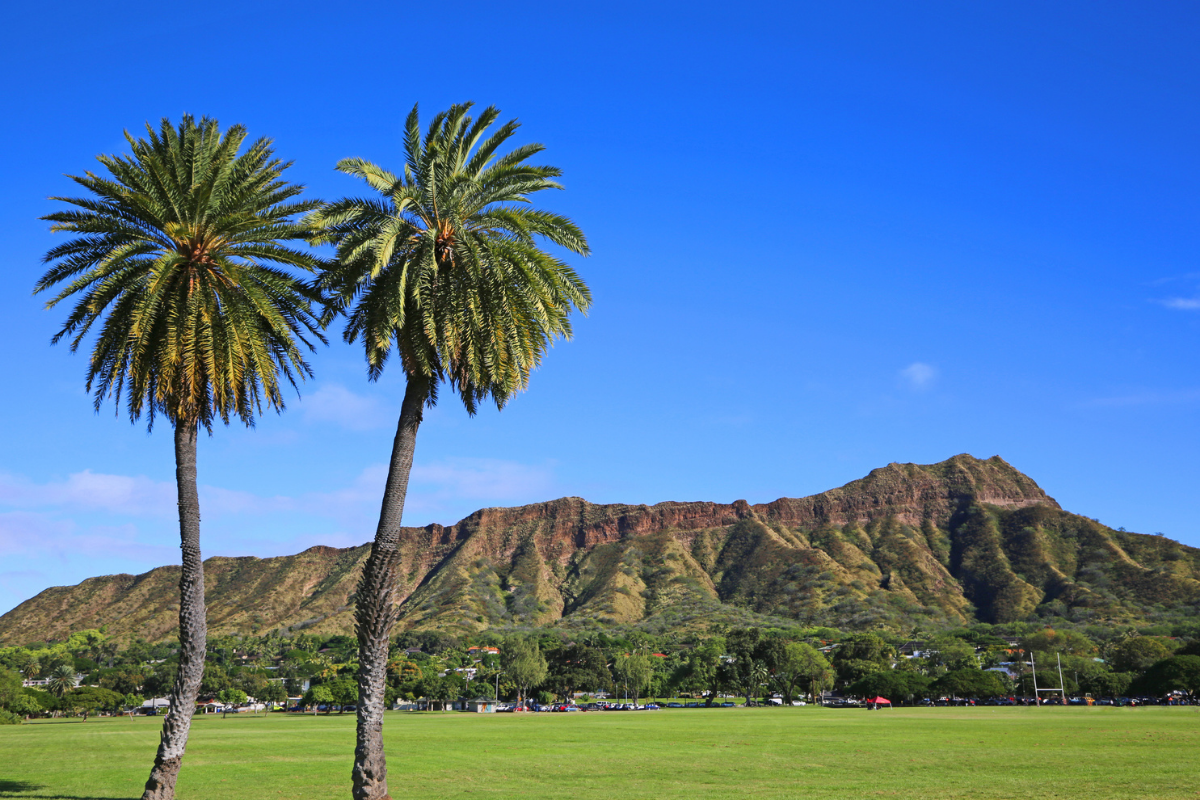 With its striking ridges, panoramic views and historical hiking trails, Lē'ahi, also known as Diamond Head, is among Oʻahu's most prominent features. More than 3,000 hikers visit the volcanic cone every day to climb the 1-mile trail to its summit.
Travelers to Oʻahu this summer should know that beginning on May 12, 2022, the state monument will require advanced reservations for out-of-state visitors. Residents of Hawaiʻi can continue to access the park without reservations, but entry will be dependent on parking availability.
The park's reservation system will be activated on April 28, allowing reservations to be made up to 14 days in advance. Visitors parking vehicles in the crater will be required to book in two-hour time slots, which begin at 6 a.m., while walk-in and drop-off visitors are subject to one-hour time slots. Commercial tours will need reservations as well.
Listed as a National Natural Landmark, Lē'ahi is one of the most popular attractions in Hawaiʻi. According to the state's Department of Land and Natural Resources, the park experienced a record-breaking 6,000 visitors in one day during the winter of 2019.
The new reservation system is intended to mitigate hiker congestion along the narrow and winding trail to the summit as well as reduce vehicle congestion entering and exiting the single access tunnel at Diamond Head. The DLNR Division of State Parks also hopes to relieve parking issues in urban neighborhoods in surrounding areas. The ultimate purpose of the reservation system is to alleviate the strain on adjacent communities and resources, while improving the quality of visitor experiences.
"The reservation system is an important part of the destination management action plan. We want to reduce the impact of visitors and really ensure that our residents have access to these desirable places," Gov. David Ige said, during a recent visit to Diamond Head in April.
To ensure better trail conditions, visitors are required to plan for their hikes in advance. Similar objectives and procedures have already been implemented at other state parks and nature preserves in Hawaiʻi. Diamond Head State Monument is now the third park in the state's park system to require advanced reservations, following Hā'ena State Park on Kauaʻi and Waiʻānapanapa State Park on Maui. Oʻahu's Hanauma Bay Nature Preserve also requires visitors to reserve a time and pay online in advance.
In 2020, the Division of State Parks increased fees at Diamond Head from $1 for walk-ins and $5 for vehicles to $10 for parking and $5 per person. Beginning in mid-May, reservations and payments will be confirmed with QR codes, eliminating the exchange of cash at the entrance. As a result, park visitors should notice shorter vehicle lines and faster entry.
For more information on how to book reservations at Diamond Head Monument, visit the Division of State Parks' website.