Visitors Must Pay And Reserve Online to Access Hanauma Bay Nature Preserve
To combat no-shows, the state is requiring visitors to pay upon making their reservations.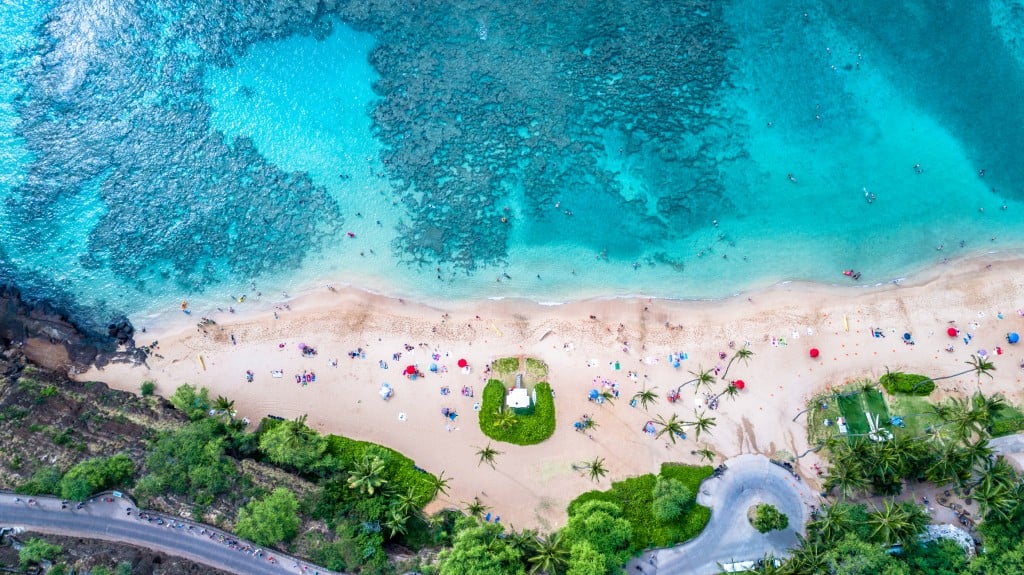 Starting Dec. 1, 2021, non-Hawaiʻi residents—visitors—will have to pay the entrance fee to Hanauma Bay Nature Preserve online when making a reservation with the state's online reservation system.
Last year Hanauma Bay had reopened with an online system allowing visitors and locals to reserve a time slot at the nature preserve up to 48 hours in advance, which became a necessary step for many as the park also imposed a 720 visitor limit per day. However, with the online reservation system not requiring payment upfront—until now, that is—the state ran into the problem of people not showing up for their appointed times, effectively robbing someone else of an opportunity to see the magnificent bay.
"When we first launched the online reservation system in April one of the first things we noticed were 'no shows', or people not honoring their confirmed reservations," said Laura H. Thielen, Honolulu Department of Parks and Recreation Director. "Not only did this take away a spot from another visitor, but it also resulted in the potential lost revenue if that reservation was made by a malihini visitor."
To counter this, visitors will now have to pay via credit card to confirm reservations to Hanauma Bay. Entry for non-residents remains at $25 per person (there is no charge for children 13 and under), with an additional 2.35% service fee for the online payment and payments are non-refundable. Reservations are non-transferable, and valid photo identification matching the reservation is required prior to entry. Reservations can be made for up to 10 people at a time, including a maximum of 5 adults and 5 children.
"With payment now being accepted when the reservation is made, it motivates the visitor to honor that commitment, while also ensuring the funds are gathered to directly improve the nature preserve," says Thielen. Hawaiʻi residents can still enter the park without a reservation for the first two hours of operation, from 7 a.m. to 9 a.m., Wednesdays through Sundays.
If you need more information on how to enter Hanauma Bay Nature Preserve, call (808) 768-3003 on weekdays from 7:45 a.m. until 4:30 p.m. or email parks@honolulu.gov.