Return to Haleakalā National Park Starting June 12
The 33,265-acre national park on Maui reopens today, though some areas and activities, including sunrise and sunset viewing, remain closed.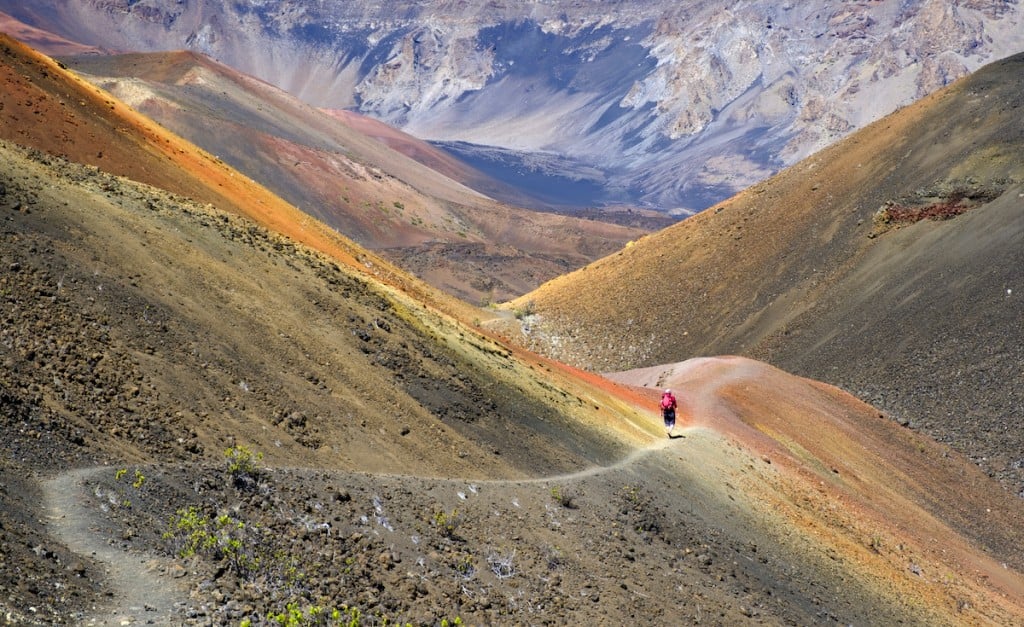 Starting today, June 12, Halekalā National Park is open to the public again, after closing temporarily due to the spread of COVID-19 in the Islands.
The park, which sprawls over 30,000 acres in Upcountry Maui and includes the massive 10,023-foot Haleakalā volcano, will be open from 9 a.m. to 5 p.m. daily. Park entrance fees will be temporarily waived.
What's open now:
The Summit District of Haleakalā National Park, from the park entrance to the summit at 10,023 feet elevation. Headquarters Visitor Center public restrooms at 7,000 feet. (The visitor center building remains closed.)
Haleakalā Visitor Center public restrooms at 9,740 feet. (The visitor center building remains closed.)
Hosmer Grove Trail
Supply Trail from Hosmer Grove to Halemauʻu Trail junction. (Halemauʻu Trail remains closed.)
Leleiwi Overlook Trail
Pa Kaʻoao (White Hill) Trail
Services may be limited during this first phase of opening. All crater hiking trails are still closed. Sunrise or sunset viewing is not available. Park users should follow local health orders by the state and local government, practice leave-no-trace principles, maintain social distancing and avoid high-risk outdoor activities.
Haleakalā means "house of the sun" in Hawaiian and legend goes that the demigod Maui lassoed the sun from its journey across the sky as he stood on the volcano's summit, slowing its descent to make the day last longer.
Learn more, visit here.
READ MORE