Scenes from Hawai'i's Black Lives Matter March on Oʻahu This Weekend
Thousands of supporters turned out on Oʻahu, Maui, Hawaiʻi Island and Kauaʻi this weekend in peaceful protests.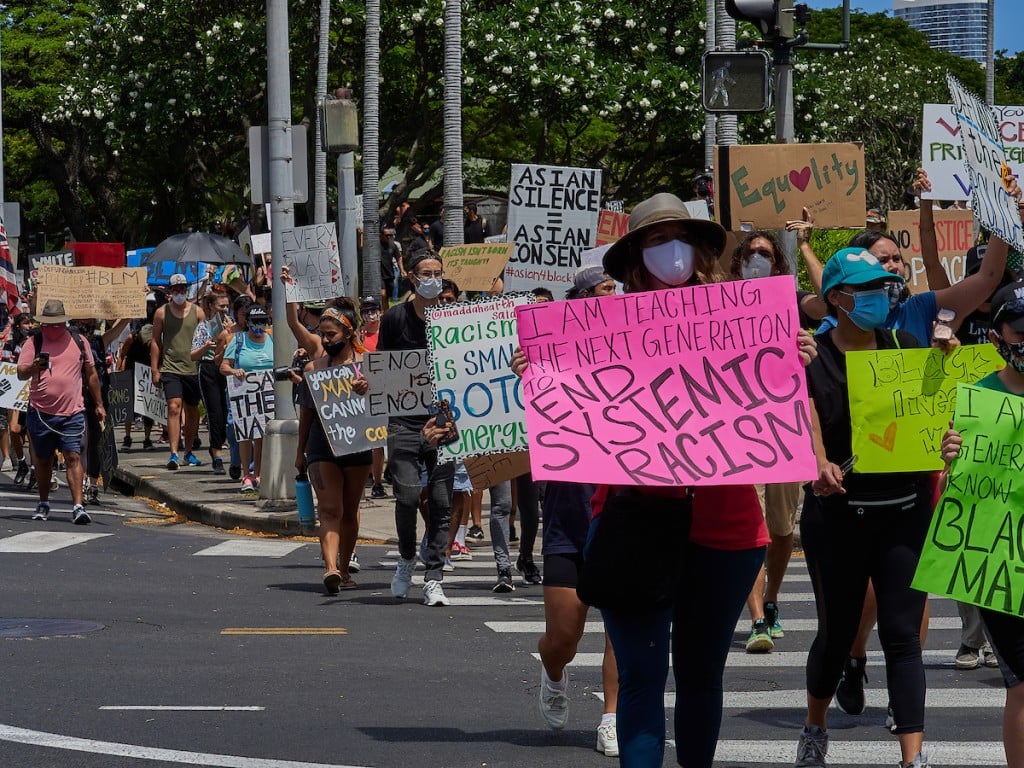 Thousands of people participated in protests and marches in Hawaiʻi this weekend—joining hundreds of thousands around the world—in support of the Black Lives Matter movement following the killing of George Floyd in May in Minneapolis.
There were families, friends, coworkers, classmates. Most people wore face masks—a sign of the times—and held handwritten signs that read, "Silence is Violence," "Defund the Police," "End Systemic Racism" and "Black Lives Matter."
On Oʻahu, a throng of protesters marched peacefully from Ala Moana Beach Park to the Hawaiʻi State Capitol on Saturday. (On Friday, about 1,000 people rallied from Ala Moana Beach Park to Waikīkī.) There were similar rallies on Hawaiʻi Island, Maui and Kauaʻi. On Oʻahu and Kauaʻi, hundreds paddled out on surfboards and formed huge circles in the ocean.
Our chief photographer David Croxford (@magphotoguy) documented the historic march on Saturday on Oʻahu. Here are some of his photos.