SCP Hilo Hotel: Healthy, Kind and Green Travel
Explore eco-friendly travel on the island of Hawaiʻi.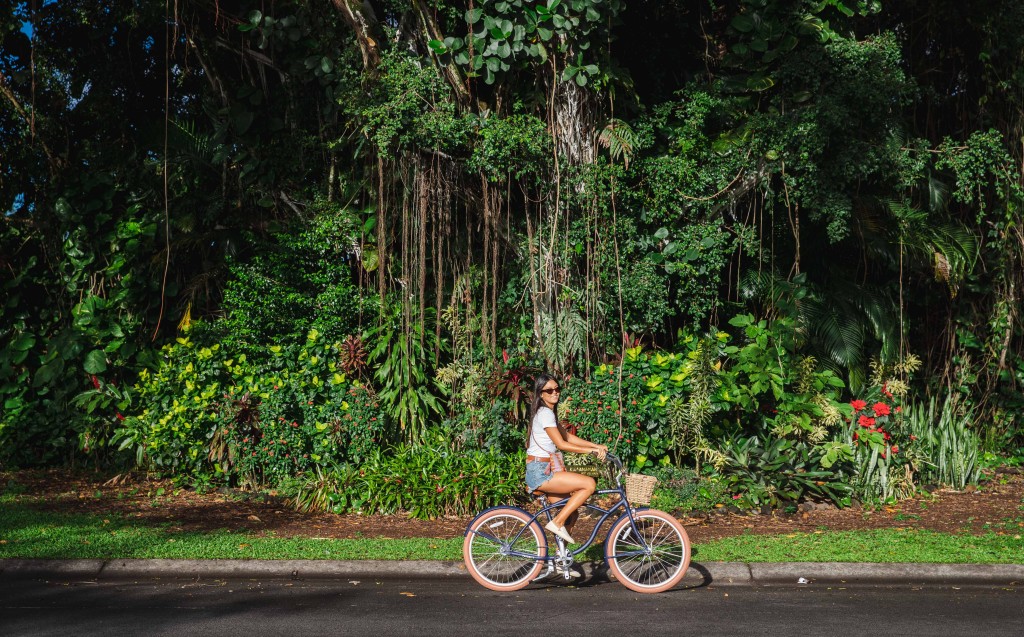 "If there is magic on this planet, it is contained in water."
This quote by Loren Eiseley, the late anthropologist, educator and natural science writer, adorns a placard inviting guests to use the refillable water station at SCP Hilo Hotel, and is a perfect insight to the ethos of a company doing hospitality a little (or a lot) differently. SCP Hilo Hotel—the initials stand for Soul Community Planet—invites guests to remember the magic of our planet and proposes that hospitality can be holistic, healthy, kind and green.
SCP Hilo Hotel is an exciting new option for sustainability minded travelers to Hawaiʻi. Featuring environmentally friendly decor throughout the property, cultural workshops, outdoor adventure gear including bikes and paddleboards, and locally sourced provisions, SCP Hilo Hotel has quickly become a standout experience for those seeking to travel thoughtfully and explore local Hawaiian communities and culture.
This year, SCP Hilo Hotel has set a new standard for sustainability as the first EarthCheck-benchmarked hotel in the state (EarthCheck measures key environmental indicators, including energy and water consumption, waste production and community commitment).
The EarthCheck benchmarking program is just one way the SCP Hilo Hotel team demonstrates its purpose-driven, holistic values. With a focus on healthy and seasonal foods and partnerships within the Hilo community, the hotel's Provisions Market is thoughtfully stocked with locally made kombucha, coffee, craft beer and other grab-and-go items that are available 24/7.
SCP Hilo Hotel is also on the path to achieve net-zero waste by the end of 2022 by reducing, reusing and repurposing resources. Sustainable, energy-efficient systems are utilized throughout the property and single-use plastics have been phased out.
Another unique aspect that sets SCP Hilo Hotel apart: the Pristine Makai program. Every guest who stays at the hotel supports the Hawaiʻi Wildlife Fund's efforts to preserve the Big Island's beaches and delicate marine habitats.
"Every guest who stays with us helps facilitate the removal of 2.2 pounds of trash from a local beach," SCP CEO and co-founder Ken Cruse explains. "The program, through our partnership with HWF, is a terrific way to support the community and the environment in Hawaiʻi."
Pristine Makai is just one part of SCP Hilo Hotels' Every Stay Does Good program which creates positive change with every stay booked.
As a new way to travel, visitors can recharge in SCP Hilo Hotel's "Peaceful Rooms." This restful experience offers guests Zen design elements and mindful amenities like essential oil diffusers, circadian lights, white-noise machines and HEPA filters. Peaceful guest rooms encourage a better night's sleep after a day of adventure.
Every stay at a Soul Community Planet hotel comes with the joy of making the world a better place. Plan your stay today at scphotel.com/hilo.