Sea Life Park Welcomes Home a Special Hawaiian Monk Seal
Kekoa, an endangered Hawaiian monk seal, will now live at the Oʻahu attraction—and you can visit him starting in October.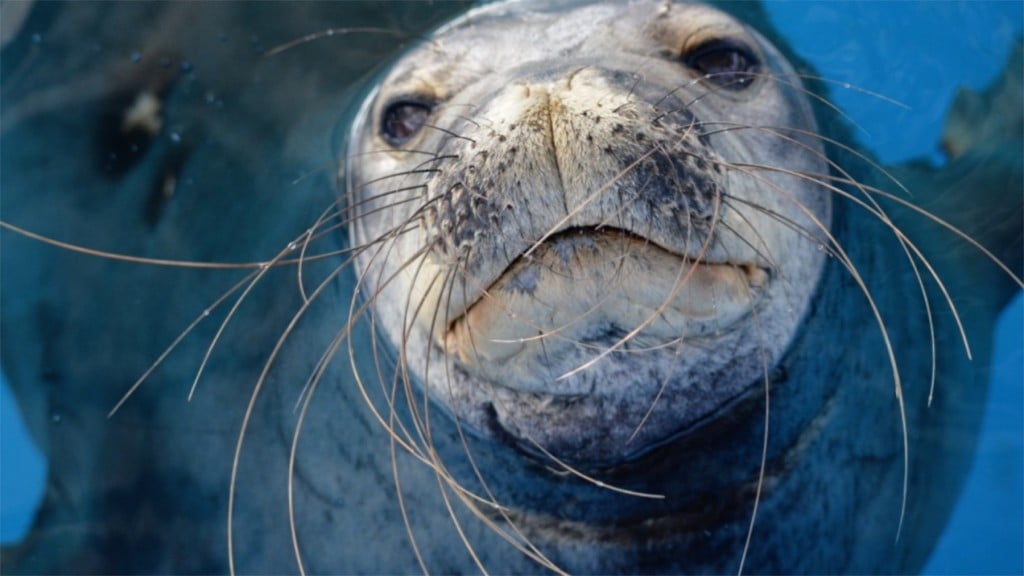 Kekoa means "warrior" in Hawaiian.
And this warrior—an endangered Hawaiian monk seal known as KE18—lived for about a decade at the Long Marine Laboratory at the University of California at Santa Cruz. Now he's back—and living at Sea Life Park in Waimānalo on Oʻahu.
Kekoa, a 9-foot-long male, was removed from the wild years ago because he was attacking monk seal pups and young females. The Hawaiian monk seal is one of the most endangered marine mammals in the world, with only about 1,400 remaining in the wild. The loss of any pup or female is detrimental to the survival of this species.
At the Long Marine Lab, he became part of an important monk seal hearing and communications study. He was surprisingly gentle and amicable—contrary to his reputation in the wild.
"Kekoa was so destructive to the population, there were few choices for him," said Terrie Williams, professor of ecology and evolutionary biology, and postdoctoral researcher at the lab, in a story for the university's magazine back in 2016. "I agreed to take care of him sight unseen. I was nervous about it, but my fears were unfounded. Kekoa is one of our best research partners and has been amazing in our education programs, where he is now a star, teaching children about marine conservation."
He's back on Oʻahu and guests will be able to meet this famous monk seal starting Saturday, Oct. 2 at Sea Life Park. Annual pass holders will have an opportunity to meet the seal that day before the park opens.
Students and scientists have been able to collect invaluable information from Kekoa, who was trained to participate in hearing tests both underwater and on land, that may one day help to protect future generations of monk seals. While Kekoa will never be able to be released back into the ocean, his journey and contributions to marine life education and monk seal conservation will continue at Sea Life Park.
"Our tradition of providing un-releasable and endangered animals with sanctuary is something we at Sea Life Park feel very passionately about, and we are honored to work with like-minded partners in these important conservation efforts," said general manager Valerie King. "Kekoa will be an unforgettable ambassador in helping our guests to learn more about these magnificent marine mammals and the challenges they face."
For more information, visit sealifeparkhawaii.com.