Shaka Santa and Tūtū Mele have Arrived at Oʻahu's Honolulu Hale
And here's how they got there.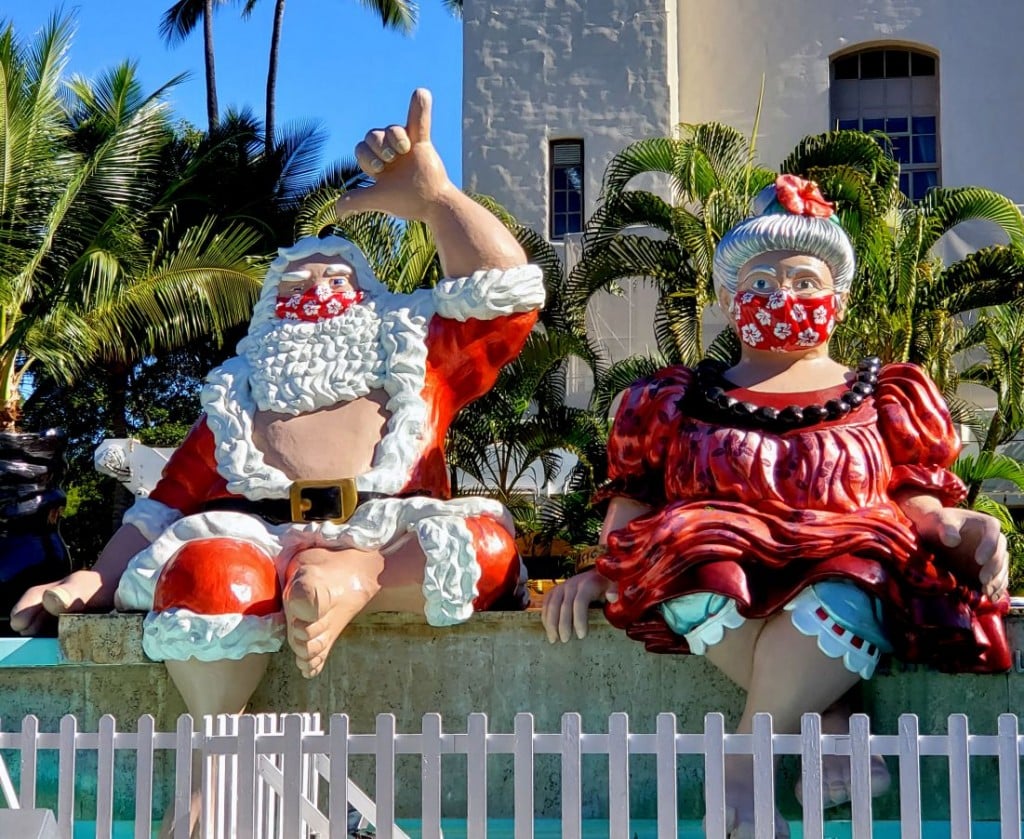 The number one Christmas couple, Shaka Santa and Tūtū Mel, have finally made their way to the Honolulu Hale.
An iconic duo, the local-style take on Mr. and Mrs. Clause help beckon in the holidays with their big—like really big—presence, and serve as key decorations in the Honolulu City Lights ornament display, which unfortunately had to be pared down this year due to COVID-19. While visitors and locals are encouraged to take pictures with Shaka Santa and Tūtū Mele, social distancing must be observed and masks need to be worn at all times. If you forget, Santa and Mrs. Clause are there to remind you, as both sculptures now sport floral face coverings.
READ MORE: Meet Santa's Behind-the-Scenes Helpers in Hawaiʻi
But how do you get two massive 2-ton decorations to Honolulu Hale from their secret warehouse miles away? No, not by sled pulled by reindeer—you'd need a lot more than Dancer, Prancer, Vixen and Rudolph—but by truck.
With the assistance of the Honolulu Police Department, Shaka Santa and Tutu Mele are taken on the freeway and are driven to the Honolulu Hale every year, where they are met by some seriously heavy machinery to get them on seated. Think about seeing that on your morning commute!