Slip into Luxury at The Lounge at Hotel Wailea
The Lounge is our new go-to spot on Maui, and the perfect posh place to grab an elegant pau hana cocktail.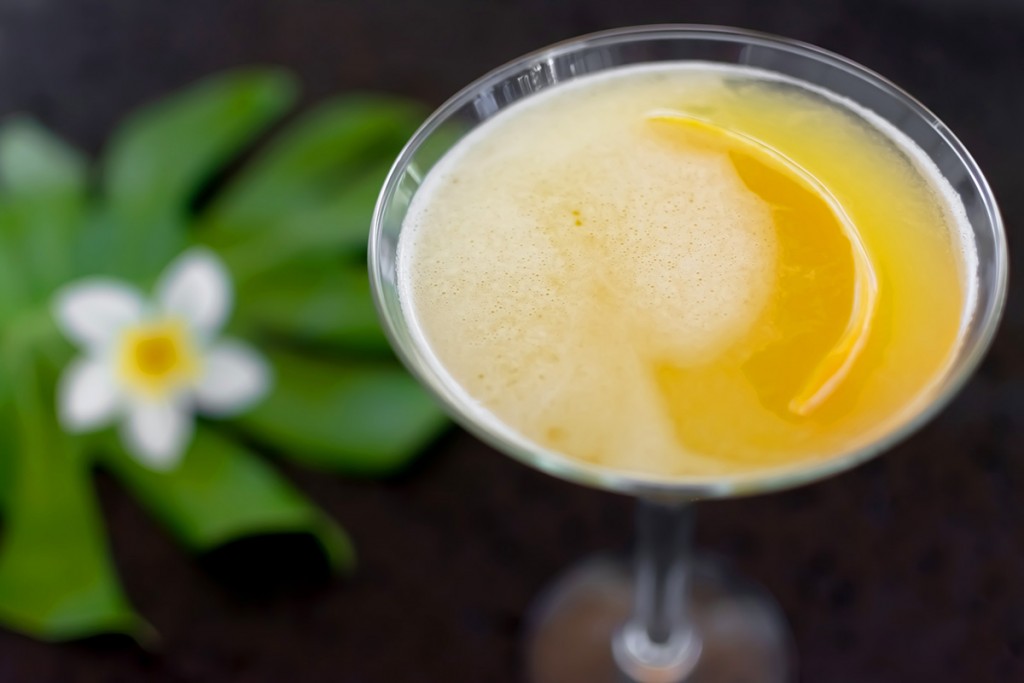 There's nowhere in the world like Hawaii. The fragrant, tropical air. The heart-stopping coastlines. The cascading waterfalls. When you're here, you're not just visiting the Islands, you're experiencing them. And at the Hotel Wailea, crafting the ideal elevated, island experience is a well-mastered art. The adults-only resort is tucked into a serene, hillside corner of Wailea town, close enough to the coast to feel the sea-kissed breezes, but far enough from the bevy of beachgoers to feel like it's your own private island.
There are a myriad of ways to while away the time on the resort's grounds, and so many nooks to get lost in. But the most recent addition to Hotel Wailea's roster of beautiful spaces has become one of our favorites. The Lounge combines Hawaiian hospitality with a serene, tropical ambience to perfection, boasting an inspired menu of locally sourced specialties; tantalizing cocktails; elegant, sharable bites; and thoughtful decorative details. Even more, it celebrates—and captures—that charm, that je ne sais quois, that makes the Aloha State so magical.
Here are some of our favorite highlights from this new Valley Isle gem.
A luxe setting that creates true tropical tranquility
Don't be surprised if you're tempted to lounge here for hours. A cascading waterfall, the serenity of an isolated island getaway and upscale architectural details make The Lounge as sophisticated as it is comfortable. Babbling water features meander through tangles of tropical flora, while villa-esque stonework arches stretch overhead, peppered with creeping greenery. Warm wood elements are mixed with opulent, inviting textures such as velvet, and a quintessentially resort, outdoor-meets-indoor space makes perfect use of the prime Hawaiian climate.
A thoughtful menu with an elegant sense of place
It's a journey around the world with The Lounge menu, from faraway North African touches to the exotic flavors that blossom on our own islands' shores. Chef de cuisine Zach Sato tells a story with each dish, curating a sophisticated combination of influences. Those influences include sustainable, farm-to-table local sourcing as well as childhood favorites that dive deep into his own personal history growing up on Maui. One standout is a spunky duet of harissa, a Moroccan chili pepper paste, and Big Island-grown beets, served on crushed avocado and kale oil.
Another is the kalua duck manapua, Sato's take on a local snack staple that consists of fluffy bao stuffed with Hawaiian-style cooked duck, finished with a pineapple hot mustard.
A lilikoi cocktail as colorful as its namesake
Locally sourced and handcrafted are the name of The Lounge cocktail game, with one popular star you'll see in your pau hana dreams. The Lilikoi is a vibrantly yellow showstopper that strikes the perfect balance among a slew of artisanal ingredients: Tantalizingly tangy lilikoi, or passionfruit, gets mellowed out with Lillet Blanc and jazzed up with Pau vodka, which is distilled just north of the resort, in upcountry Makawao. To finish, The Lilikoi is served elegantly up, with a touch of orange zest. If you can tear yourself away to something different for your second round, go for a twist on a classic with the Maple Bourbon Sour, or opt for the cheeky Sinner & Saint, which sees bubbly Prosecco and flowery St. Germain punched up with a Cynar-soaked sugar cube.
Live, local music every—yes, every—evening
It's not a party without some tunes, and the languid, chill sounds you'll find every night at The Lounge are sure to set just the right tone. From 6 to 8 p.m., the acoustic cheer from some of Maui's best and brightest local talent will be filling the space with Hawaiian-style good vibes. Tap your foot to a lineup that includes local musicians Unko Brian, Brian Santana, Jason Arcilla, Natalie Robles, Justin Phillips and Marc Dumalanta. Their vocal and instrumental mastery is the perfect accompaniment to a balmy evening under the stars spent whiling away the hours with sipping and chatting.
The Lounge at Hotel Wailea
Open daily from 5 p.m. to  9 p.m.