Small Vacation Rental in Waikīkī Gets a Breathtaking Makeover
Local interior design firm livens up this space.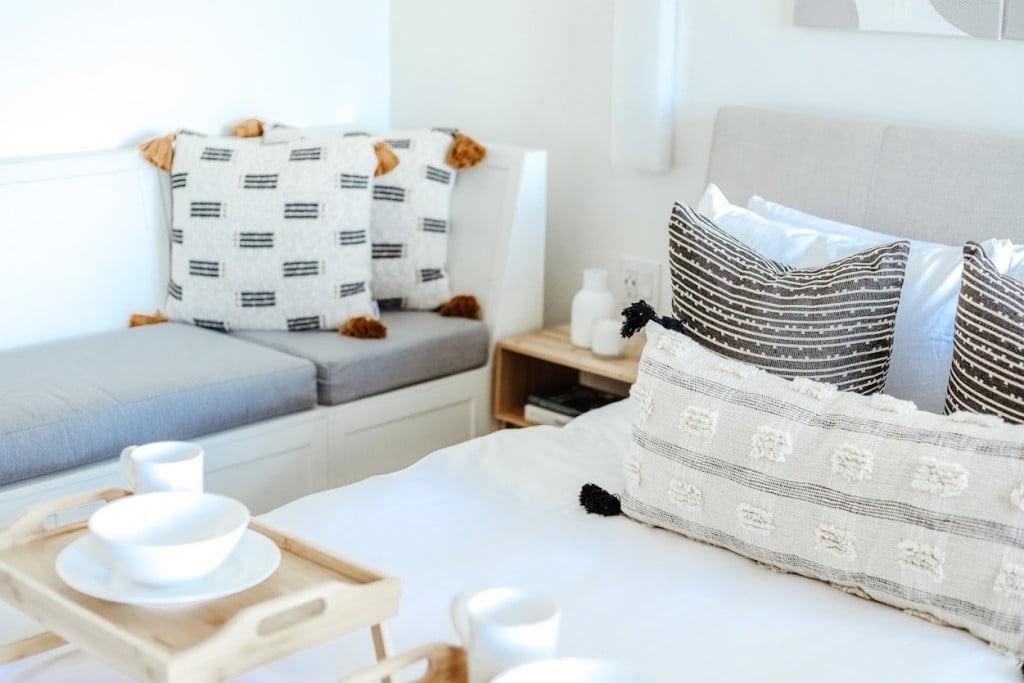 Studio Shaolin is an interior design firm based in Honolulu. Owner and principal designer Shaolin Low and her team are proud of completing projects across the state. "We specialize in new build, renovation and interior furnishings," she says.
"Our clients come to us when they want a partner in their project and someone to really take the reins, so they don't have to."
The company works exclusively with trade vendors to bring the best pieces and materials to Hawaiʻi. "We love what we do and are always excited to work with new clients on their projects."
This project is a vacation rental in Waikīkī. The clients live in California and own two other units here in Hawaiʻi. "This is the third unit we have done for them," says Low. "It's always a complete gut renovation of the space and an overhaul of the unit — functionality and style."
The original space was small, cramped and cluttered with furniture, an AC unit in the window, a refrigerator opposite the bed and a mounted storage shelf that made the ceiling feel lower. Additionally, she says, the bathroom had a vanity that was too small for the wall and the tub had a shower curtain.
Now the space looks bright, airy and big. "They wanted modern, with feels of Japandi for the overall look and style," says Low. "They wanted a functioning kitchen, shower in the bathroom and a space for additional seating and storage."