Space-saving furniture pieces for small Hawaii dwellings
These chic, multifunctional items make every square foot count.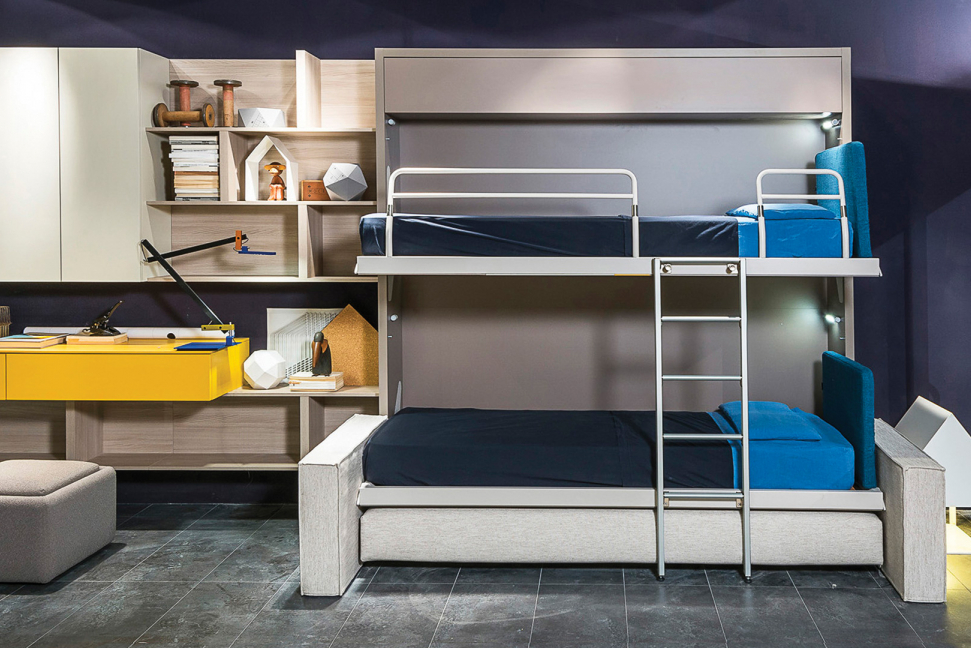 When living in a small space, it helps to have purposeful, double-duty items that not only improve the function of your home, but also keep it looking chic. Think about adding some of these key pieces designed with functionality in mind for your dwelling.
Dynamic Duo
The Kali Duo Sofa features a wall bed with an integrated 7-foot sofa and is designed for both adults and keiki. During the day, it's a comfy sofa; at night, two twin extra-long-sized beds fold out. It's perfect for small apartments, guest rooms, vacation homes or condos. The sofa bed is completely customizable as well — add a chalkboard or whiteboard insert for creative kids. From Resource Furniture; visit the Details International showroom for more information.